Staff Picks Weekend Live Streams – Beatport and Tunnelvisions
Friday – Beatport ReConnect II Live Stream | 36hours, 36 DJs
Date 17 to 19th April, 2020
Beatport's Twitch
Beatport is bringing back ReConnect, a 36-hour marathon live stream with a luxury line-up of 36 DJs and performers. The event is taking place on the online streaming platform Twitch on the weekend of 17th to 19th of April.
Looking back, the first edition on March 27 raised $180,000 to help AFEM (Association for Electronic Music) member companies keep lower-earning workers, and to make funds available to individuals with an urgent need of financial help.
Watch Live Stream
---
Friday – Tunnelvisions – Live Stream from De Marktkantine
Date 17 March, 2020, 21:00 – 22:30 (CET)
De Marktkantine
Tunnelvisions will live stream their an eclectic style that builds from downtempo to grooving higher tempo's from De Marktkantine on April 17! Stay inside. Spread love, not the virus.
Tune in on De Marktkantine Facebook page from 9 – 10.30 pm (CET) for their hypnotic, exotic and grooving productions live from De Marktkantine club in Amsterdam.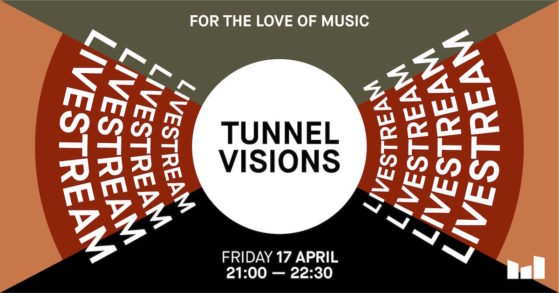 Watch Live Stream