TSC Special | What Happens X-mas party + [C]Rave at Culture Box
A name synonymous with the best nights in Copenhagen, What Happens would like to present a very special Christmas party coming to Culture Box this Saturday 17th of December, the What Happens X-mas party. And to make this Christmas party even more special, we at The Sound Clique invited some of the What Happens headliners during the past 12 months, for a brief interview. We are happy to welcome back Anëk, Dilby and for the first time Pleasurekraft to our features. We  asked all three of them the same questions:
How would you describe your experience playing at Culture Box for the prominent What Happens label party?
ANËK
We love playing for What Happens at Culture Box, always such a great crowd and ambience. It's our favorite place to play when in Denmark. We have known Tim for years and always have such a good laugh with him!
DILBY
I've played there twice now and always had a blast. The crowd is always up for it and Tim from What Happens is a great guy so it's always nice to catch up and hang out together.
PLEASUREKRAFT
Well to be fair I had heard a lot of great things – so naturally my expectations were set quite high – and when that happens usually you're setting yourself up for disappointment – however, this was one of those instances where the club really did live up to the hype (if not surpass it!).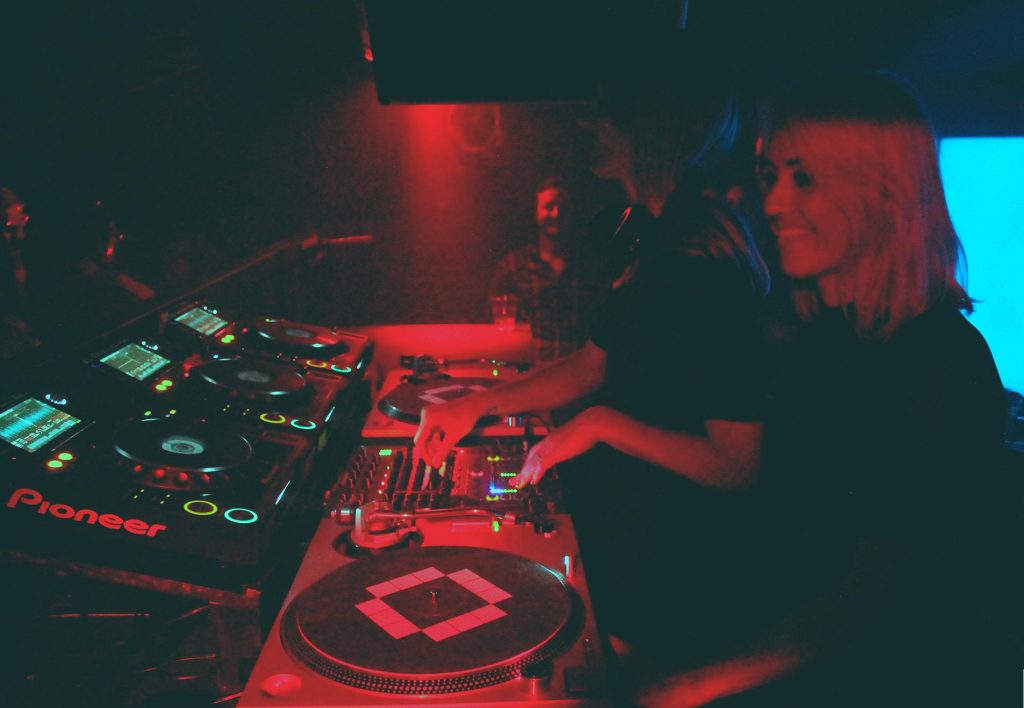 (Anëk headlining the What Happens party in October, 2016)
What is it that you liked the most about Copenhagen's leading underground venue- Culture Box?
ANËK
Culture Box has a wicked vibe and no wonder it's on the world top 100 map when it comes to nightclubs! We also love playing here, because of its great sound system.
DILBY
It's amazing! The venue is small enough to have an amazing intimate vibe, but big enough to really have a rocking party. I also really love Copenhagen so it is always super cool to be in the city.
PLEASUREKRAFT
You can have a beautiful club (or just a dark room doesn't matter), you can have a great sound system, nice DJ booth, lights etc etc, but absolutely none of that stuff matters if you don't attract the right crowd to the venue on that night. I've played plenty of incredible clubs with horrifically boring audiences. They might look good – but they move about as much as mannequins. The single most incredible thing about the crowd at Culture Box the night that I played was the energy. – they were up for anything – and anytime you make any type of artist feel like they have 100% free reign to do anything they want artistically – you're going to get the best out of that experience. It was one of those very nights and one of those gigs that as a DJ stays with you long after you've played your last record.
(Dilby headlining the What Happens party in March, 2016)
Are there any personal wishes you would like to say to Tim and his label What Happens?
ANËK
Just want to say many thanks to Tim for having us and we hope to be back soon. Wishing all the best of luck and good vibes for 2017 to his label and club events.
DILBY
They are doing a great job and have some amazing acts coming through for the parties. Keep up the great work!
PLEASUREKRAFT
Yes – keep doing what you're doing – without people like Tim, who promote a brand of music that is not the easy common denominator – all of us DJs who travel in and out of cities like Copenhagen to play – would not have a place that we would feel so welcome to showcase our craft. Thank you for championing the underground and giving it a proper home – when we all know there are much easier and more lucrative things one can do with their time!
What Happens X-mas party + [C]Rave at Culture Box
Known for making countless parties, producing hundreds of records, DJing across the globe, running two record labels and pushing the club scene to the next level… These are the end result of decades of work from one of Denmark's underground heroes, Tim Andresen. He will grace the decks for the main set of the Christmas party in front of friends, fans and loyal followers. Joining the bill in Black Box are Natmaskinen's founders, Bongo & Pusk, while the opening set of the night will be delivered by the talented Steffen H, a long time What Happens resident and a familiar face with the Culture Box. Red Box plays host to the Copenhagen based crew and blog site [C]Rave with sets by its founder Alexia D'Trixxx, their Hungarian resident Habatech and a very special guest DJ from Sweden Erik Berg, who makes his much welcome return to Copenhagen (DK).

The special What Happens X-mas party is legendary and with one of the friendliest vibes and most up-for-it crowds you could find. As always, Culture Box makes sure to serve you unlimited free Tuborg Gold from 11pm till midnight so make sure you come early.
---
Link to the event here, tickets will be sold at the door.