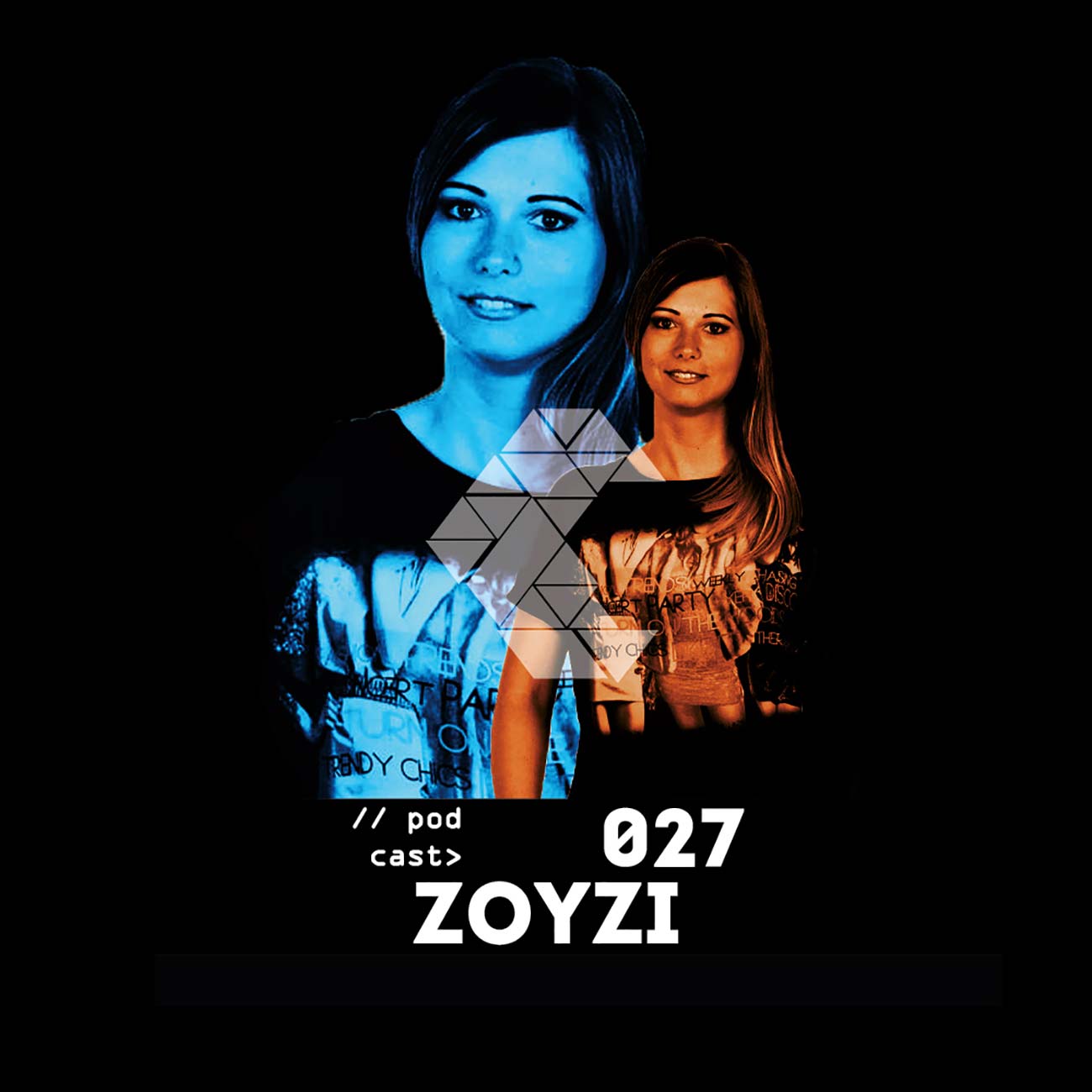 TSC Cast #027 | Zoyzi
Hi Zoyzi, it's a pleasure to have you for an interview. Could you tell us a little bit more about yourself and how did you get into electronic music?
Hi, thanks for having me! I'm a Hungarian young girl, I am passionate about music and I can't live without it. I started going to parties and I fell in love with the sounds I heard. After this I soon realised that I would like to listen my fav tracks in my own sets, and I bought my first cd players and started to practice mixing regularly.
When and where was the first time you played?
If I remember right it was around 2009 in my hometown in Hungary. Before that I was djing at private house parties and making mixes for my friends, and they all the time were encouraging me so I thought it was time to take the next step into clubs.
The progressive house scene in Hungary looks healthy and really strong. Why do you think it has such a strong presence in your country?
The progressive sound really seems to resonate with the crowds here in Hungary. We have many big artists from around the world coming to play here & also more & more amazing producers & dj's coming out of our country. I think we have a really open minded & energetic crowd that just love & enjoy it, and also we love supporting our own.
Your set at Progressive Astronaut's event in London was great! Tell us a bit more about your DJ setup and how do you prepare for a gig.
Thank you I'm really happy that you liked my set from the party! I use a traktor setup with my Macbook & an Allen & Heath Xone K2 controller for live gigs. I receive lots of promos and unreleased tracks regularly, and also I'm checking the new releases from my favourite labels and selecting them according to my mood & the set I am playing. Usually it takes a long time for me because I want to give my best; it doesn't matter if it's a small venue or a large festival.
Why exactly progressive house? Was it love from first sight or your taste for this music developed with the years?
Yes definitely it was love at first sound! I will never forget my first progressive house party when I was 17, and I was listening GU 013 Sasha – Ibiza all the time and became totally addicted to this style.
After warming up for artists such as Guy Mantzur, GMJ and Sonic Union, which other artists would you like to warm up for or even play together?
Last Progressive Astronaut party was a magical night that already goes down in my history, I'm so honoured I could play with such amazing artists as these guys. It would be really awesome if I could play warm up for Hernan Cattaneo and Guy J and maybe a B2B set with these guys would be a dream come true!
Which are your top 5 tracks at the moment?
GMJ & Matter – 11 Moons (Original Mix)
Robert R. Hardy – Be Happy In The Moment (Original Mix)
Dark Architects & Stage Van H – Cosmology (Dimuth K Remix)
Paul Kardos – Mundane Pleasure (Original Mix)
Kamilo Sanclemente – Anthe (Original Mix)
Are you also producing music? If yes, what do you use in the studio?
I always want to produce my own tracks but up until now I haven't finished anything I would happily be ready to play! But that will change, I'm still learning and would like to improve my skills and my DAW of choice is Ableton, along with a variety of software instruments & samples.
What can we expect from Zoyzi in 2018?
The year starts with a big gig in Budapest at the GU NYE party organised by Legendary Moments with artists like 3D, Anthony Pappa, Chris Scott, Darin Epsilon and Marcelo Vasami. I'm so excited about it! I want to do more gigs and visit more places to meet with people thru the music and express my feelings. Also I will be focusing more on producing and starting a new radio show so stay tuned!
---
Connect with Zoyzi on Facebook and Mixcloud.