TSC Behind The Scene | Festival In The Nature
In our latest interview, we talked to very talented young musicians and promoters Terra Music and WAB from Bulgaria, who are making some serious moves in the local Electronic Music scene! The love and passion they all have for Electronic Music has brought them together, initially forming the popular Social Media Music blog Underground (Ъндърграунд). Today, five years later they are days away from hosting their first music festival called 'Festival In The Nature', which will take place in the beautiful town of 'Maglizh' on 15.07.2016. All necessary info for the event you can find here.
Can you introduce yourselves first and tell our readers more about Terra Music, Wab and the rest of the crew organising Festival In The Nature? 
Hello and thank you for having us! We are Nikolai, Deana, Avgustin, Pepo and Dinko. We are all born in Stara Zagora, Bulgaria. Our common taste for Electronic Music brought us together and organizing events started for us after our blog for electronic music Underground, gained large popularity in Bulgaria.
How do you know each other, and how did the idea of organising such a big festival come about?
We still don't think that the festival be called 'Big', but with time we hope to make it such.
How and why did you pick 'Maglizh' as the location for the Festival In The Nature?
Maglizh is a small and beautiful town in the foothills of the Balkan Mountains, near our home town, Stara Zagora. The place, where Festival In The Nature will be held  is located in a beautiful forest, not too far away from breathtaking sights, such as the 'Stone river' and the 'Maglizh Waterfalls'.
Why did you choose these particular artists for the festival's line-up, and was the booking process difficult?
Over the last few years, we have been raving and partying anywhere possible in Bulgaria. From the coolest and trendiest clubs in Sofia, to the more alternative raves held at not so standard locations. And so we decided the lineup to be entirely comprised of Bulgarian artists, whom we met at the parties and clubs we visited. As we are already working on some of our next ideas, we have  more artists, who we would like to include in our next ideas already working on. 
Organizing a festival of this scale sure comes with some obstacles. Were there any major hurdles you encountered during the organisation of Festival In The Nature?
We are in the very beginning of organizing a festival, and we think that the obstacles in-front of us are yet to come. As of now, one of our biggest obstacles is the lack of free time, and being able to focus exclusively on organizing events. 
Do you all plan to organize more festivals or other large-scale events in Bulgaria and abroad in the future?
We are planning for the festival to become annual, and we are actually also working on organizing events abroad with Bulgarian artists. So stay tuned!
Terra Music has hosted some amazing parties in Bulgaria with Leon, Santé, Hito, Metodi Hristov and other. What could you say makes a party great?
We pay attention to each and every element for organizing a good party. Apart from booking great guest DJs, the vision of the event, a very good sound system, and attracting a specific audience – are all aspects that excite us and we try to do in best possible way every time we host an event. 
Would you risk by booking DJs, who are not as familiar to the Bulgarian crowd in order to give them a chance, as well as 'educate' the crowd by offering them something new and different?
We brought in Bulgaria for the first time great DJs such as Leon and Santé. Although the audience here is not mature enough, we will continue to invite new names to present to the local club music scene.
As a promoter, but also as a raver, would you recommend any festivals around the World for our readers?
There are so many festivals Worldwide to be visited! In our country Bulgaria, we would definitely recommend the Solar events – Solar Easter Trinity and Solar Summer by the Yalta Club crew, Horizon Festival, Meadows in the Mountains, and Sonic Voyager by Metropolis. And of course we cannot miss out EXE, known for organizing very unusual location-wise events (from old butchery, to a film studio, and a shopping mall).
Festivals, which you see as 'a must visit' at least once in a lifetime?
Definitely Sunwaves Festival in Romania!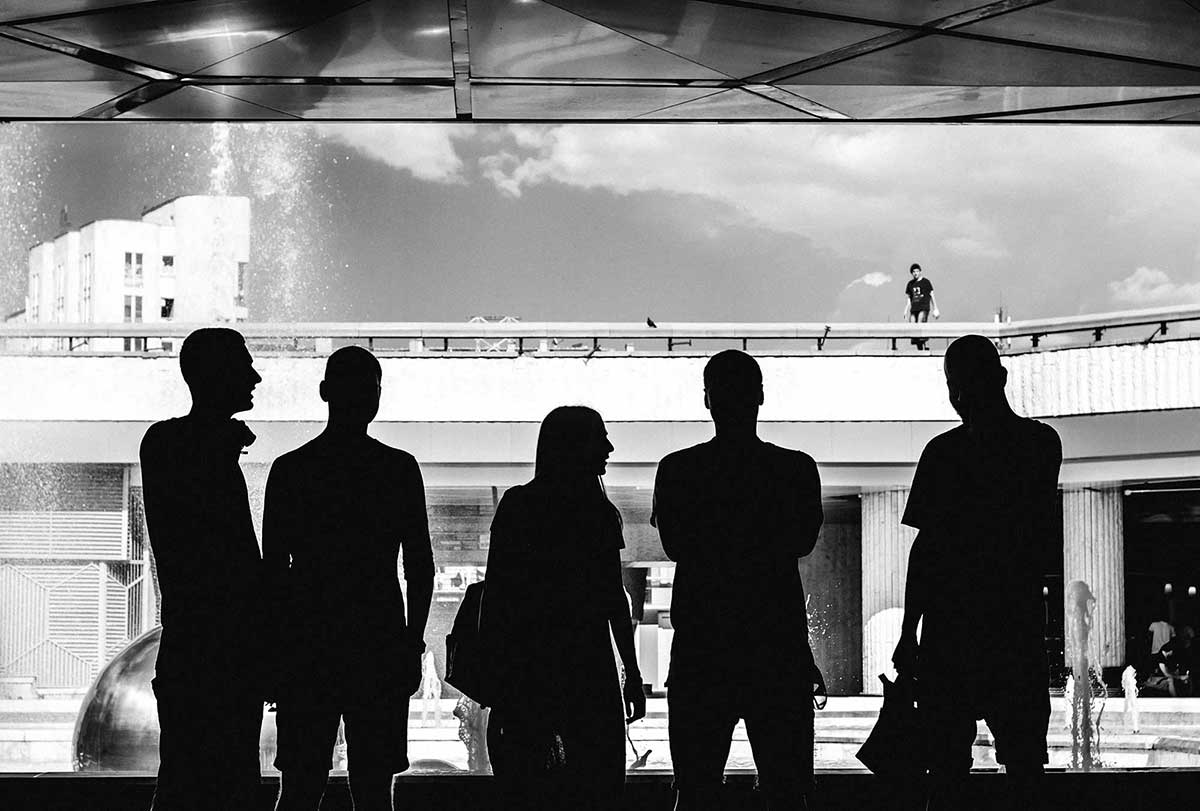 Avgustin and Peppou,  are you going to continue throwing raves as WAB and what can people in Bulgaria expect this summer or in the near future from you guys?
Yes of course, we continue to develop our idea with WAB. You can expect interesting events with artists, who have not been in Bulgaria until now, as well as several joint projects with Terra Music and other organizations and promoters.
Avgustin, who is a DJ and Producer and we would like to know more about your music. Who inspires you and who influences your music?
With the music you create, you express yourself, by achieving a balance in your sound without referring to stereotypes. To create something new and experimental, and always striving to leave a hint of yourself. That's exactly, what I try to do. Find this music style and balance, with which I can show my own perspective and take on music. You will be able to hear that in upcoming releases.
After the boom of EDM and large-scale festivals with over-the-top fireworks and light effects, we are now witnessing its decline. In what direction you think electronic music is going and what will happen to all the mainstream DJs and their followers?
Mainstream electronic music deceives, what electronic music and what dance culture are all about. EDM is an industry for making money, ridiculous music made by some DJs, who get up on the decks, throw cakes, wave hands in the air… basically anything, but actual mixing. We may be near the end of this nonsense, since some of the major EDM festivals in the US have been postponed, Avicii retired from music and the biggest EDM promoter- SFX Entertainment is experiencing serious financial difficulties.
As we are all now getting ready for Festival In The Nature, what can we expect from Terra Music, Wab and Co. for the rest of 2016?
We have new interesting ideas, which we hope to make come true in the future. We also have upcoming events, which we will announce in the near future, but for now will keep them secret (we at TSC can't wait to hear more about that)! 
For more info, tickets and how to get to the festival click here.
---
Connect with Terra Music on Facebook and SoundCloud.
Connect with WAB on Facebook.
Images copyrights Stella Ananieva / Taken exclusively for The Sound Clique