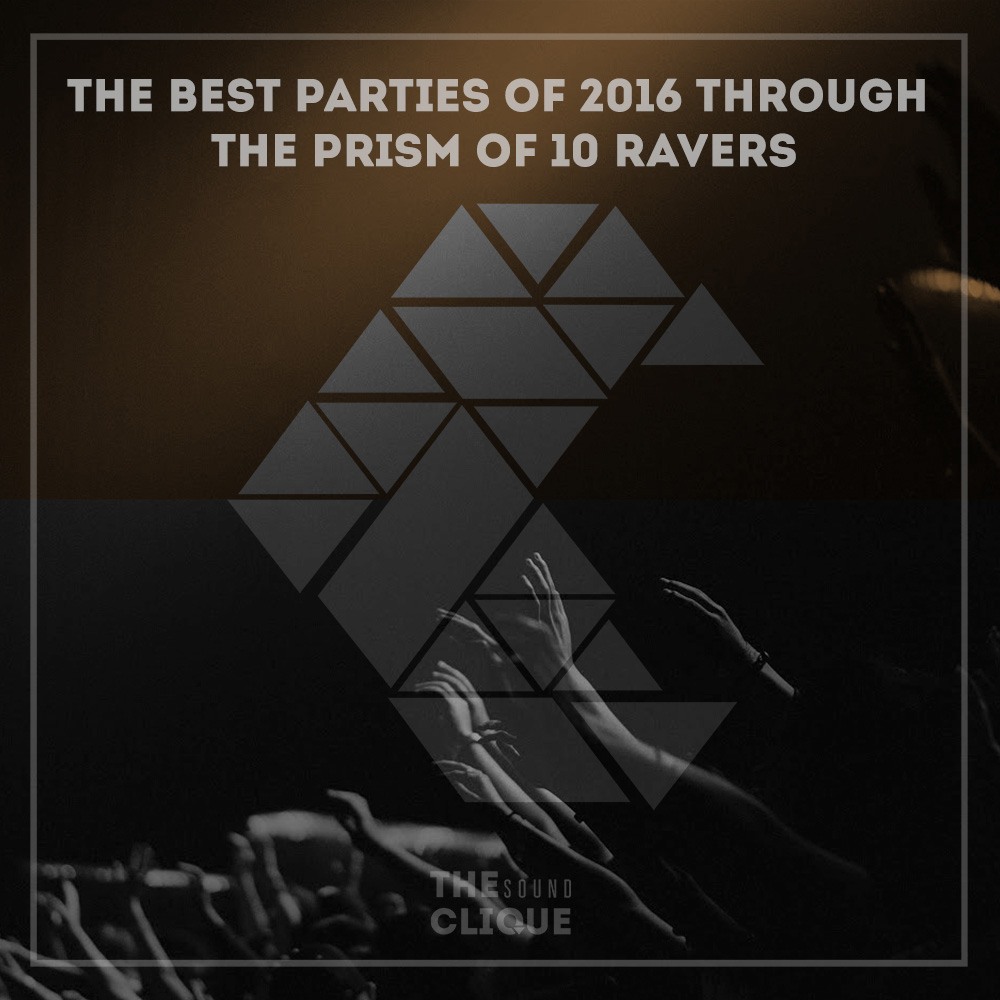 The best parties of 2016 through the prism of 10 ravers
As we are all counting down the last days of 2016, we thought what better way to find out what were some of the best events in Europe, than to ask the people, who attend them! So we asked 10 different ravers from across Europe, to tell us what were the best parties of 2016 through their prism.
Andrea, 24, Milan, Italy
After more than a year living in Milan, I got tired of massive parties and superstar DJs offered by the city. But beside fashion and music superstars, there is another side of Milan which is still unknown to most of the people. My best Milanese party this year was when I discovered Macao. As the best club spaces are usually the re-used factories, warehouses and similar abandoned buildings, this one was a former butchery, turned into a unique atrium type of club, thus, becoming one of the rare places where you can dance until 10 am.
The line-up that night was expanded and the headliner was the most famous Ukrainian techno artist – Stanislav Tokalchev. Unusual to Milan nightlife, the entrance was a donation, you can leave as much money you want, usually around 5 euros. The audio and visual effects had impact on all my senses. The techno vibes were emphasized with black and white visualizations projected on a big screen which was hanging over our heads.
Although the magic of the music and the space in that room was satisfactory enough, we went to the other room, which we discovered by accident. It was almost like I passed through a portal which led to Berlin. We were in a room in which neither the end or beginning can be identified, nor the DJ booth or the DJ himself.
The only thing you can detect are the few neon lights above your head and a hypnotic crowd dancing to techno with oriental motives. Like they say, the music is good when even Shazam cannot recognize it 🙂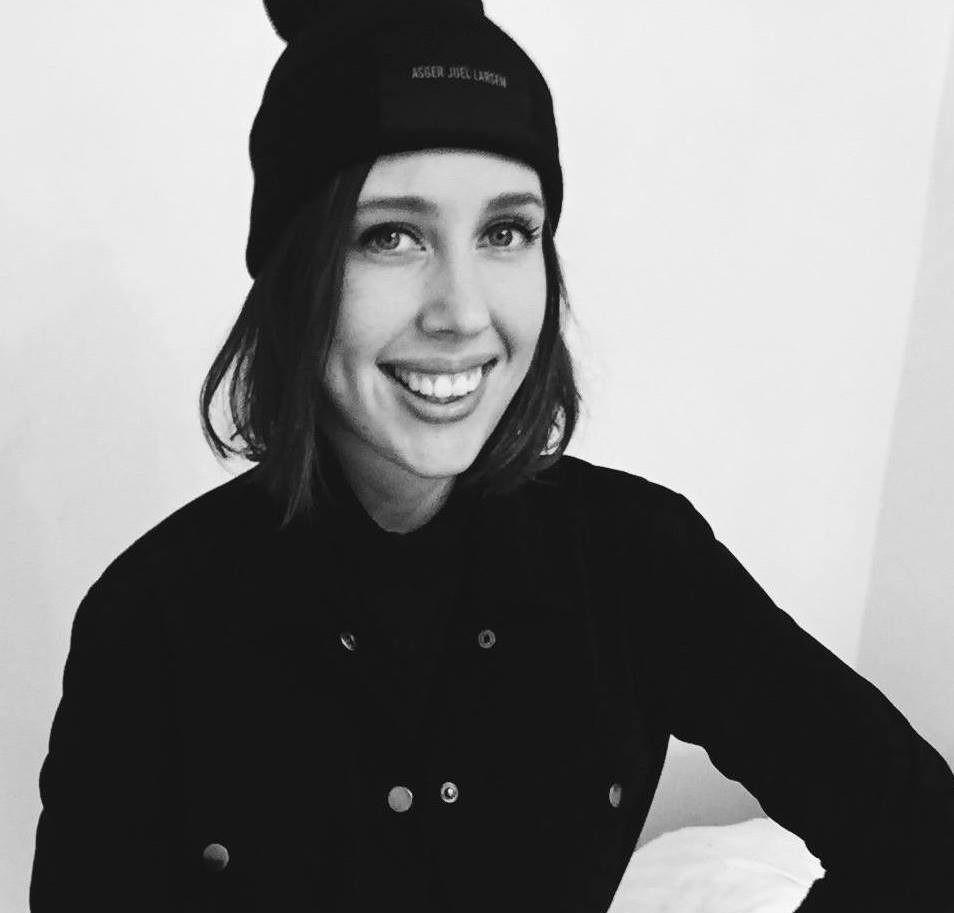 Julie, 27, Copenhagen, Denmark
My best electronic music experience of 2016 is without doubt Melt Festival! Mode Selektor played a 2-hour early morning set. The opening track was a remix of Jon Hopkins's Abandon Window. The sky was all purple, soap bubbles were flying everywhere and people were all crowed up, enjoying themselves. It was just magical! The German festival is known for its techno and electronic music bookings. To me, Melt is more than just that. The combination of electronic music and a raw industrial setting makes it stand out. Surrounded by water, the former coal mine with its breathtaking old iron structures gives the festival something special that is hard to describe. It is something that needs to be experienced. I can't wait to be back in 2017!
Dennis, 24, Nuremberg, Germany
One of my highlights of 2016 would definitely be the performance of Marie Davidson at Zentralcafé Nürnberg. I was pumped to see her perform after having her album "Adieu au Dancefloor" on repeat since it came out on Cititrax in October 2016. The Party was organized by and NOT NOT HOUSE, two collectives that regularly host parties and gigs at the Zentralcafé in Nürnberg. The whole night had an amazing vibe because the venue is rather cozy than big and the crowd that comes there is always so pleasurable and cool to be with. Maries performance (which I would describe as experimental mixture of raw, minimalistic house rhythms with a somehow wavy vibe, topped by simplistic but moving sung and spoken lyrics) was followed by great local DJs that played a range from House to Electronic Tunes. Some tunes were more classic and others more experimental, but always with that certain flow, that kept that unique vibe of the party going!
Nina, 32, Copenhagen, Denmark
The 'Fall in Parts' party by Fast Forward x Herrensauna has been my favorite this year. I love the dark Berlin vibe and Basement on Vesterbro is a perfect venue – an old heating central which is underground. Especially Freddy K's session was on point – as expected. The crowd was dancing like one organism and the attitudes and outfits were mesmerizing!
The Lineup for the party included:
Freddy K [DE: KEY]
CEM [DE: Herrensauna]
Sugar [DK: Fast Forward Productions]
Istrefi – LIVE [DK: Euromantic, Fast Forward Productions]
Mimi, 30, Breda, The Netherlands
On Monday 2nd of October 2016, Space Ibiza said its historical final goodbye after 27 years of existence. I've been visiting the island for almost 8 seasons in a row now, and I never get tired of it. And after so many years, the only venue that made me feel at home was Space. I've been opening and closing that club almost every summer and the energy on their Closings cannot be described. Those who have attended any of the Space Closings know exactly what I mean. But this year's final closing was something different. The trick I did in order to have a great time and party like a local, was that I entered the club at 7 am. Yes, 7 am! And I was partying like there is no tomorrow until the end! The staff was partying as well, up on the bar, hugging, dancing, doing shots of Hierbas with me, and I didn't care about which DJ was playing at all (there were more than 100 DJs on the line-up that day). It was just the warm feeling in my heart that I was so blessed to experience the final goodbye of my second home, in a proper way until the very end of the last song, which we all knew.
What a euphoric experience!
Mark, 24, Novi Sad, Serbia
The highlight of this year's parties for me was when Juan Atkins had an amazing performance with the Belgrade Symphony Orchestra and Djian Emin as the conductor. It took place at the "Old brick factory" in Belgrade last June and that venue is definitely worth visiting. In my opinion, the performance was brilliant. The space, the people, the overall vibe, it was perfect on a warm summer night. This collaboration, I can tell you made me appreciate fine electronic music even more. The way the orchestra and Juan Atkins worked together, was amazing. To be honest, I can't really put the whole experience into words, you just have to experience it yourself!
Vania, 24, Rome, Italy 
As my favorite live performance of 2016, I would pick Autechre's at DR Koncerthuset on the 18th of November. If you have ever heard Autechre, you already know what to expect from them. They might not surprise you but they are not going to disappoint you. I recall the experience as a hybrid between acousmatic and techno. The very distinguishable sounds and the wide diversity of dynamics and characteristics made it highly entertaining and never boring. Even in the repetitive sections there was a constant interchange of sounds occupying different frequencial ranges, and the choice of playing in complete darkness created an extremely evocative atmosphere.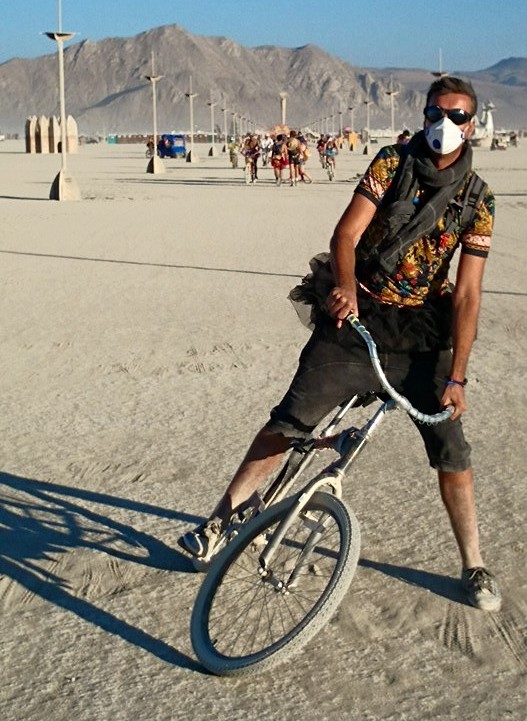 Igor, 42, Skopje, Macedonia
Favorite event for 2016 would be Sunwaves festival in Mamaia, Constanta, Romania because it's still relatively unknown "boutique" festival with locals leading the way. Educated crowd, great energy, no set times because you never know when a DJ is going to start (and finish the set). Sunwaves is a place of a few unexpected marathon sets (Marco Carola played 26 hours, Bill Patrick and Tini, 31 hours!), but the highlight of the festival is always small "Romanian rent", where obscure Romanian DJs are playing their after-hour sets. The festival officially ends on Monday, but the party sometimes continues until Wednesday. It is a one of a kind festival where organizers think more about the quality of the experience than the profits.
Mariya, 26, Cologne, Germany
It's really hard for me to answer this question, since I saw so many favorite DJs this year, and went to some amazing parties! But if I have to choose just one event I would have to say David August in Heinz Gaul, Cologne. The reason for choosing that party is that David is one of my favorite artists and I just love the way he feels the music that he plays during his sets, and the way he conveys his energy and vibe onto the crowd! For me it was an amazing experience and definitely my favorite and best party of 2016.
Leart, 19, Tirana, Albania 
Despite everything, 2016 was a good year … happy memories last for eternity. It was a good year because some of the festivals changed my life for good. Speaking of priorities, dark techno music always comes first. My 2016 highlight definitely was the RWIV edition of Hapësira with SHDW & Obscure Shape, Somne and Uran B. I was amazed just standing there, discovering new ways of thinking, founding the missing pieces of my puzzle. Pieces lost somewhere between the present and the day I was born. It may sound hyperbolized, but ever since the Hapësira's RWIV edition took place, I started looking into things, people, life and death differently. A massive part of my negative energy was left in Rilindja Warehouse where it vanished once and forever. Whenever this happens to you, just remember, you can always "dance it away". It is not as important as you are!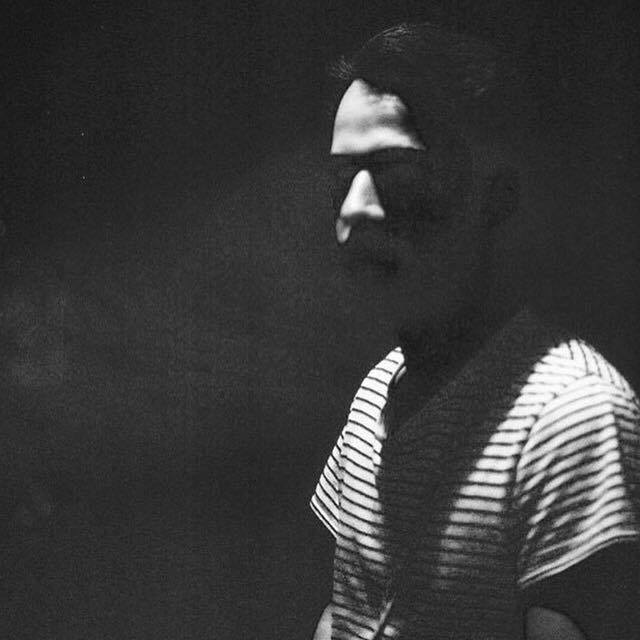 Antoine, 29, Paris, France
I decided to go to Distortion in Copenhagen after a long festival-break and I couldn't imagine it would be a blast. The first two days were revolving around the free daytime parties. Not the best music for my personal taste, but joyful atmosphere. After 10PM, the music usually keeps going in clubs – where I had the chance to see Blawan in Culture Box. What I consider the best experience of 2016 is the main event that was happening in Refshaleøen. I've always wanted to see artists such as Mano le Tough, Dixon, Baikal, Barnt, Kasper Bjørke and many others. My favorite moment was definetely when Dixon played Acid Pauli – Nana followed by Isaac Tichauer – Higher Level (Bicep Remix). I still remember it perfectly. The sun was up and everything I could see was an uniquely warm crowd dancing with pleasure: a simple expression of love. I was able to stay up after Dixon's set ended and I finally attended the afterparty going on in the nature. One of the best experiences I recall, so far.
---
Connect with us on Facebook for more interviews and news, and on SoundCloud for our weekly podcast series, where we give the spotlight to a local or international DJ to showcase his own productions and mixing skills.