"My best rave pre-Covid 19" – stories by DJs and ravers
This time around, a year ago no one could've imagined what 2020 would have been like, with the Covid-19 pandemic raging globally. This time around we were hungover after another New Year's celebrations, and the many hours of dancing. Beyond that, we were looking forward to another year of local and international events to support and attend. This all quickly became utopia, and was put on-hold as the music industry was one of the most severely impacted by Covid-19. Having to be creative in order to organize ANY kind of parties, such as sit-down events, social-distancing events, private events with handful of people, or as some opted-out to risk it all for an illegal rave.
At The Sound Clique we want to look towards 2021 with more hope, and that things will get back to normal, someday. Therefore we invited DJs, promoters and regular ravers to share with us, what was their best rave pre-covid 19, and why? We can all relate to that feeling, when the world was normal, and raves were a big part of our daily lives, and that we never could've imagined that this rave would be our best and last one for quite awhile…
Enjoy these amazing stories, which hopefully will make us all feel more optimistic for 2021, and that things will get back to normal again.
Emma, Music PR Company Owner – London, UK
Event – OFF Sonar 2019 (Barcelona, ESP)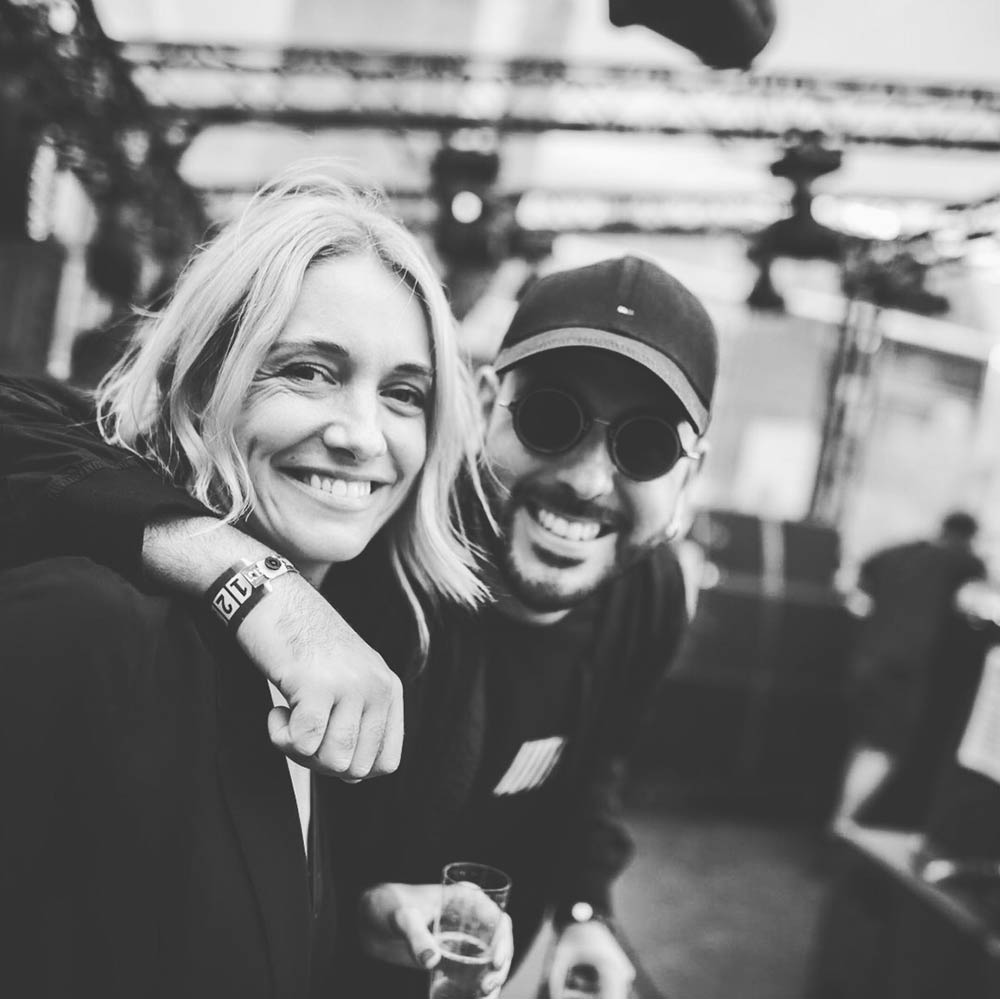 Back in 2019, during OFF week in Barcelona I remember perhaps one of the best parties of the last few years. OFF week had a stacked line up, but it was the Friday for the Afterlife takeover, where they had 3 stages that was the most memorable as it was followed by the best after party. A secret location known by only a few, up in a villa with a big courtyard up in the hills of Barcelona, it was special as the vibe was just right. Every corner I turned was a friend, everyone was watching the sunrise, and then what seemed far too soon, the sunset once again. The music was non stop, but it wasn't about who played – as everyone just jumped on and off and had fun. Parties like this don't happen that often, everyone was there, everyone was happy, no-one wanted to leave, and I made new friends as well as got to spend a night with some of my closest mates. Vibes all round.
SCHAARUP, DJ – Copenhagen, DK
Event – Banana Club, NYE party 2019/20 (Copenhagen, DK)

I think back to 2019 NYE, where I played a giant rave in Copenhagen, and more specifically the brickworks, which was organized by the party collective Banana Club. They usually make parties in the summer on sand and close to the water, where you can get a bit of an Ibiza feeling. That party I played very late at 05.0-07.00 AM.
The hall was packed with happy people. It was a bigger stage than I had expected, far more people than I had seen coming and lights and lasers, which varied in time with the music. The music pumping and people were not on their way home. Quite the opposite! People had their arms high up in the air, hugged and danced like never before, facing the DJ as they were all together. And that, I think, characterizes a genuinely good rave – when the focus is on the DJ and the music! I was so high after my set, that I got to bang my head on an edge and it started to bleed. But that did not matter, the mood outweighed everything that night!
Rik, Music Photographer – Copenhagen, DK
Event – Deepsense (Arnhem, NL)
I flew home to celebrate a little part of the summer for my birthday. Me and my friends went to a techno-party on an industrial boat, called Deepsense. It featured a ton of great artists, mainly from the Dutch techno-scene. As soon as the boat left the dock, it was like magic. The boat drove us out on the Nederrijn, which is a river that finds it ends in the north sea and its origins in the Rijn. The whole atmosphere of having an exclusive party on a moving vessel gave extra atmosphere to the amazing music and the great people I was with. Aside from that, getting to see my friends back home is always a special occasion, and I could not have wished for a better way to reunite.
Covid-19 has put a constraint on parties like these, but I am convinced that this 'reset' will make us enjoy each other at happenings way more in the future. If one positive aspect of this pandemic situation thrills me, then it is this one.
Nassim Kereimeyd, raver – Magdeburg, DE
Event – own/private event with Musa Nova (Magdeburg, DE)
One of the best parties was probably the one I threw myself with a couple of friends in 2019. We had rented a floor of a 19th century industrial building in Magdeburg, Germany. We used it as a workshop and Co-working space, but had the idea to throw a few parties on the weekends. We decorated the place, set up a DJ booth and asked our friends @musa_nova to fire up the place. The party went on until 9am, unfortunately some closeby residents were still able to hear us! Nevertheless, it was a great night, around 150 party people showed up and joined in on the fun. My friends and I also had a blast, dancing and talking to all the people there. Probably one of the best things I was a part of and definitely the best party so far!
M€RCY (Esben and Tim), DJs – Copenhagen, DK
Event – Woo York at Culture Box 2020 (Copenhagen, DK)
Esben:
We were going to play with Woo York that have been one of our main inspirations the past years. Their music is a dark sonic journey and their melancholic 303 synth licks give their compositions a very distinct character. Woo York have an incredibly deep sound that works very well in the club and on headphones too.
Tim:
Moreover their live sets are driven by drum machines, Moog bass lines and Prophet pads just like ours, so we were very curious to see them play live.
Before the show we went to our friend's restaurant and had a great dinner and they invited us to come to their soundcheck and have a demonstration of their setup. It was inspiring to hear their reflections about their sound and have time to see their setup in full stage light.
Esben:
It was their first show in Denmark, Woo York was the main act and Culture Box was packed with Woo York fans. I remember going out to smoke a cigarette just before they went on stage and when they played the first note every person in the smokers area looked up and almost ran to the main room. Never seen the smoker's area empty this fast. The audience was prepared and dedicated. This was Woo York's night indeed.
Tim:
It became a M€RCY's night as well. We were honored to take over the stage after Woo York and our connection with the audience was very intense. In many ways 2020 was not the best year, but that night we played one of our best live shows ever. And we had a great party afterwards. Playing live in general is a lot of fun and it gives us a special connection with our audience.
Esben:
We were also very happy to share the booth with Radeckt and Azpecialguest. It's a memory for us that 2020 was worthwhile in spite of the lock down. And Culture Box was shining – the level of dedication and sense of quality shed a very positive light on the Copenhagen music scene.
Monika Fasula, DJ – Copenhagen, DK
Event – Puerto Hurraco (Barcelona, ESP)
My best pre-Covid 19 party was without doubt in Spain, just before the first lockdown. It was the late morning after Valentine's day in Barcelona at Puerto Hurraco, which is one of my favorite clubs. It's a hidden gem, a super dark after party club, strict no video/photo policy, members only and just as hard to enter as Berghain. It's a rare and very special place where you can party till very late (15.00) to super deep and dark top quality electronic music.
The line up is not to be found anywhere online and I wish I knew who played as I had my first DJ gig right after that trip, and it would be the perfect gateway to get inspiration for my peak-time sets. The music was so good, so good that even Shazam couldn't find it! I would describe the music style there as deep peak time, and a combination of melodic/trippy techno and uptempo dark underground progressive house that just blows your mind away. If I should mention a track that reminds me of that day it would be: "Veerus – Phase".
Distorted Collective – Copenhagen, DK
Event – Mall Grab at Culture Box 2020 (Copenhagen, DK)
One of our highlights of 2020 was back in January, where we went out to celebrate Culture Box's 15th birthday weekend! The club was already packed, and the atmosphere was one of the best we had ever experienced in the venue. One of our all-time favorite DJ and producer, Mall Grab, played a late-night set on the Black Box scene. He played a perfectly balanced rave set, finishing with a remix of a The Prodigy track. As you can imagine, it went mental!
William brought his Pool Party EP with him for a signing, but the floor was so packed that we had to be guys everybody hates and smash through the floor to get the signing – sorry, but it was the only way. Anyways, later on, that night, Rasmus accidentally met a guy named Sebastian, who really dug our brand. Over half a year later, he happens to be our first guest DJ for our project "DISTORTED BROADCAST", where we live stream and showcase DJs from Copenhagen's electronic underground scene. We had developed a concept under the Covid-19 restrictions to contribute to the culture and give DJs/producers an alternative place to perform their sets or music under these strange times. We can hardly wait to see what 2021 has in store!
Timmi Karlsson, raver – Malmö, SE
Event – Secret location, Unknown DJs (Malmö, SE)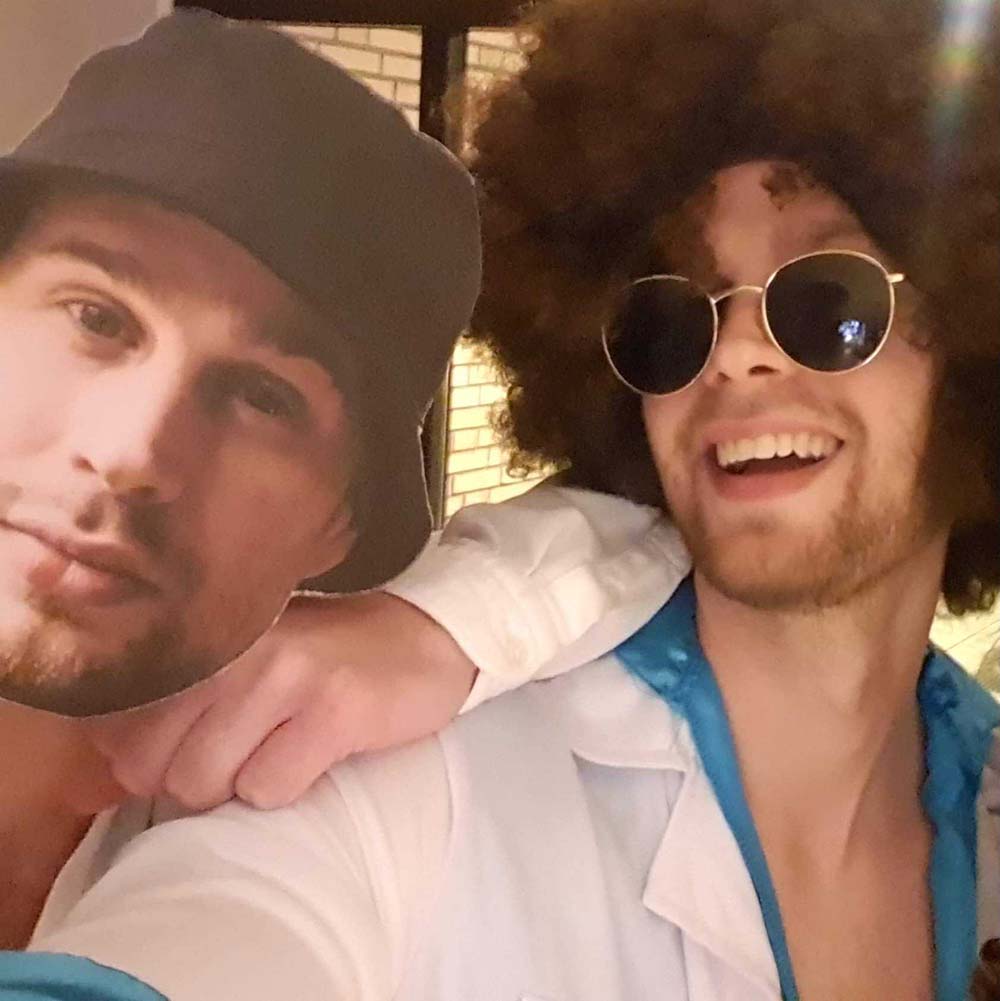 I was so surprised to get asked the question: "Do you want to wake up at 5 tomorrow?" My genuine response was no… But in return I got to know there was a new rave going on.. But at 6 o'clock in the morning, you might ask? Why? Yes, they wanted to do something different. Curios as I was, I wanted to go! I need to know what this is?! The alarm wakes me up in the morning, and I continuously ask myself why am I waking up this early, why am I doing this?! I get myself up.. and meet some friends at the arranged spot.
While at the place, you can't hear or see any sign of a rave. We are just standing. By an industrial looking building, "It's here" one says.. We walk up a metallic staircase, up to a door. We open the door and walk into a small really tiny room, with another door. Here you can hear the music in the background. We close the door which we came thought and open the next. It was like a hit in the face, the room was completely filled with smoke.
The music is banging through the building, we look at each other and smile and start dancing our way in. At this point you can only see the lights and about a meter in front of you, and this is how it continued for 4 hours of a dance Ecstasy. It was surreal, amazing, energizing and all the positive adjectives you can come up with!
In chock, we open the door. It's now 11 o'clock AM and it bright outside! The reality check hits you. While going to the university I thought, this was definitely the best way to start a new day. I was just so happy and completely filled up by the experience.
---
For more content follow us on Facebook and Instagram.
Cover Photo – Reworks Festival