Distortion 2018 announces full lineup
18 New artists for Distortion Club 2018 announced. See full lineup for Distortion 2018 below.
  Distortion Ø is moving to a new festival-ground.
Distortion Festival to host an extra event
Distortion Festival will host an extra Distortion Club 2018 event. Rone will play a special Distortion Club 2018 concert one day before Distortion Festival 2018 on Tuesday, 29th May at Pumpehuset, Copenhagen.
24 New artists at Distortion Ø 2018 added. See full lineup and timetable for Distortion Ø 2018 below.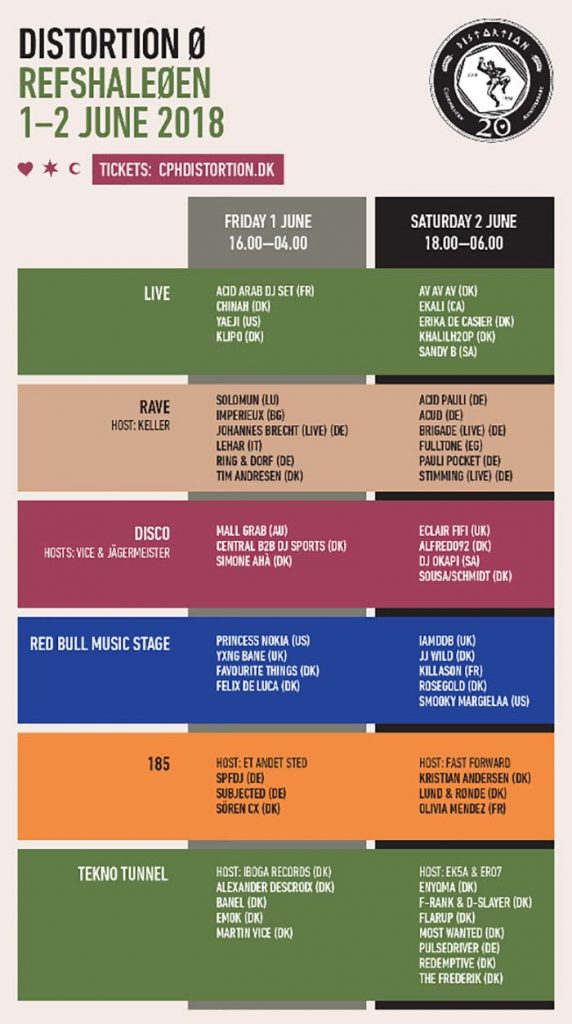 Distortion 2018 Camping: 250 kr for all days
Gadearmbånd: Support the Street parties and get special benefits
Distortion Pass 2018: Access to all events during the Distortion Week
including Distortion Club 2018, Distortion Ø 2018 and benefits from the Gadearmbånd.
Buy Distortion 2018 Ticket
For more news about Distortion Festival connect with us on Facebook.