Best electronic music festivals to attend in July
With the summer and festival season in full swing and festivals like Awakenings and Sonar 2017 in history, and Melt! Festival underway this weekend, we decided to write about some of the most exciting and diverse electronic music festivals in July worth attending. With staggering lineups including some of the most talented djs and musicians, dreamy or stripped down minimal surroundings, these five electronic music festivals in Belgium, Germany, Holland and Spain there is something for every musical taste.
Melt Festival July 14-16th Ferropolis, Germany
Melt Festival has established itself as a groundbreaking festival, set in a former coal mine, surrounded by industrial structures and a natural lake. This year is a special one for Melt Festival as it is celebrating 20 years anniversary. Over the years Melt Festival has seen world class musical performances from the likes of Boys Noize, Björk, Maceo Plex, Moderat, Justice, Jamie XX, Richie Hawtin, Sven Väth,and many more. Having a 24/7 musical ethos Melt Festival is nothing short of a musical marathon. Join the 'Sleepless floor' as Melt describe it and let the music take control.
For our full festival guide and tickets for Melt Festival 2017 click here.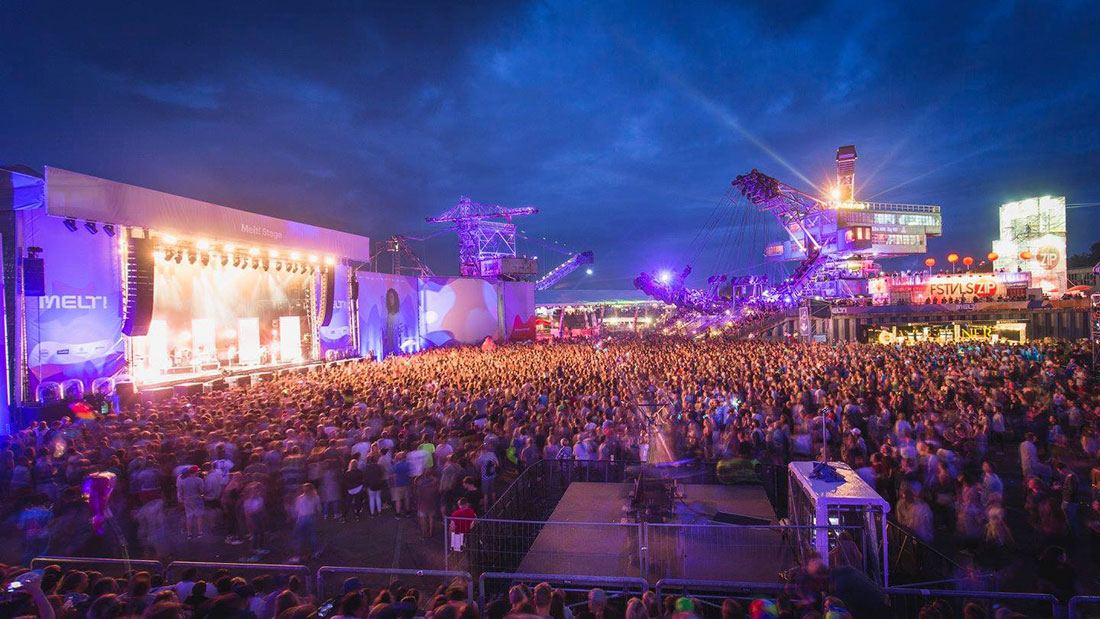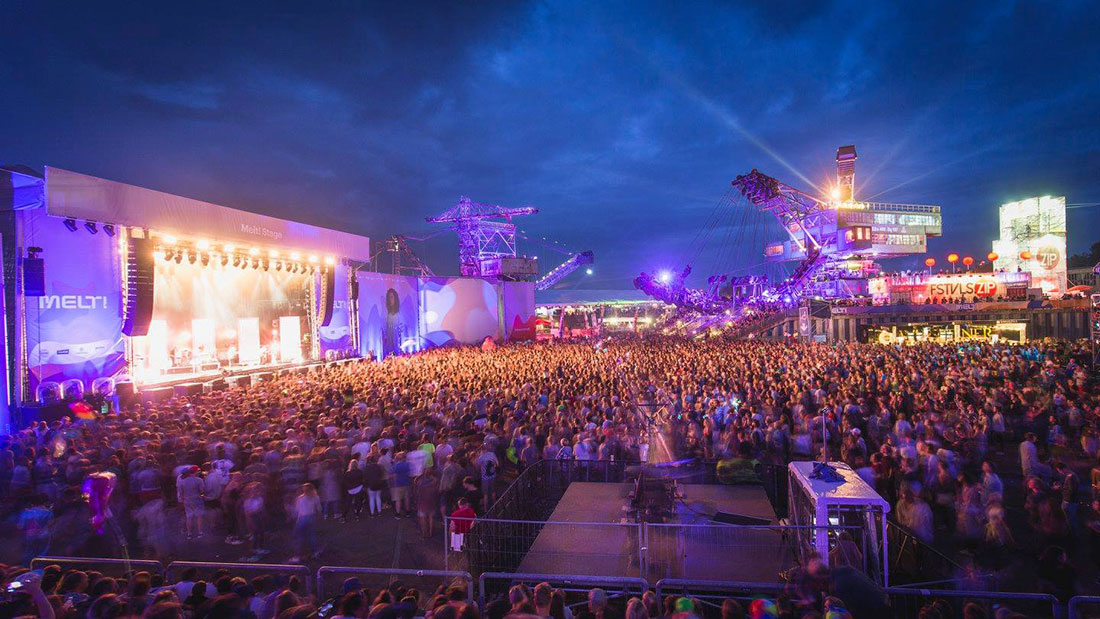 Greenfields Open Air – July 16th Munchen, Germany
If the air is eager to tear in the morning, lovingly designed stages and floors ready for action on thousands of techno jockeys and jockets from all over Europe, one of the most beautiful and biggest events under white-blue sky is on the agenda. At the Greenfields Open Air on the galloping race, Vollblutraver meets Festivalhopper, Grandmasters meet newcomers and nature – music. In addition, the Techno-Spectacle offers everything that makes the heart of the festival beat faster: sun, green meadows with shade-spreading trees, numerous bars, food corner and, of course, an elaborately woven electronic sound carpet that floats all day. Line up this year includes Adriatique, Chris Liebing, Kollektiv Turmstrasse, Joseph Capriati, Loco Dice, Sven Vath and more. Buy tickets here.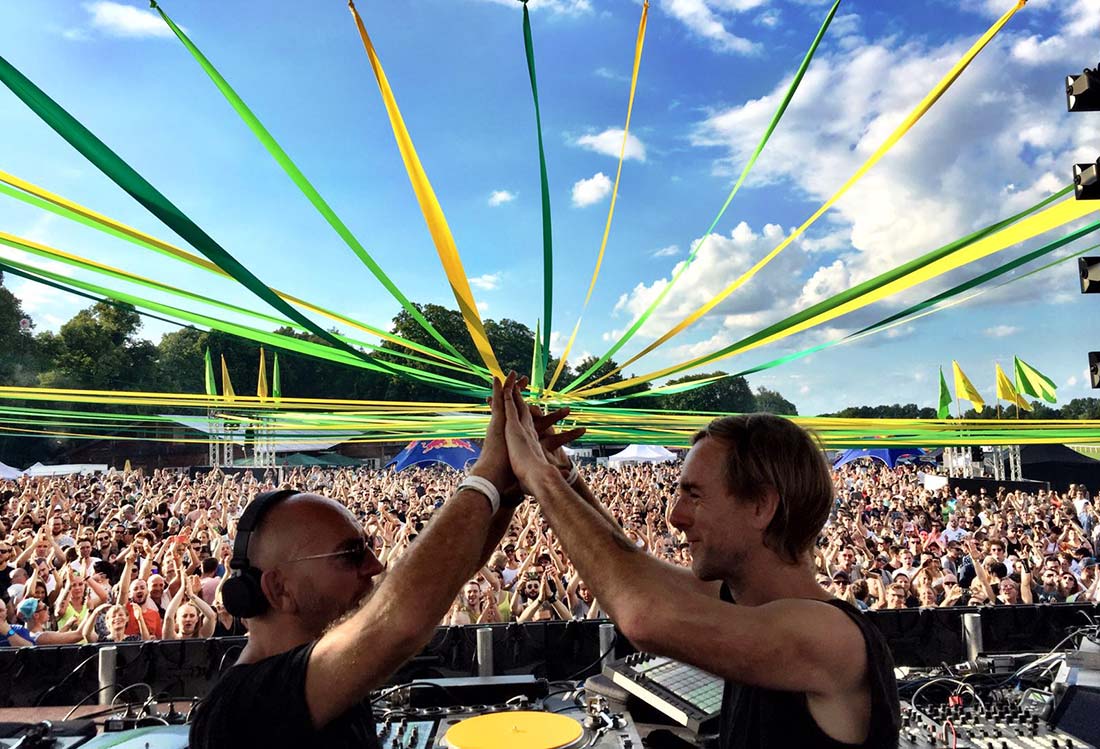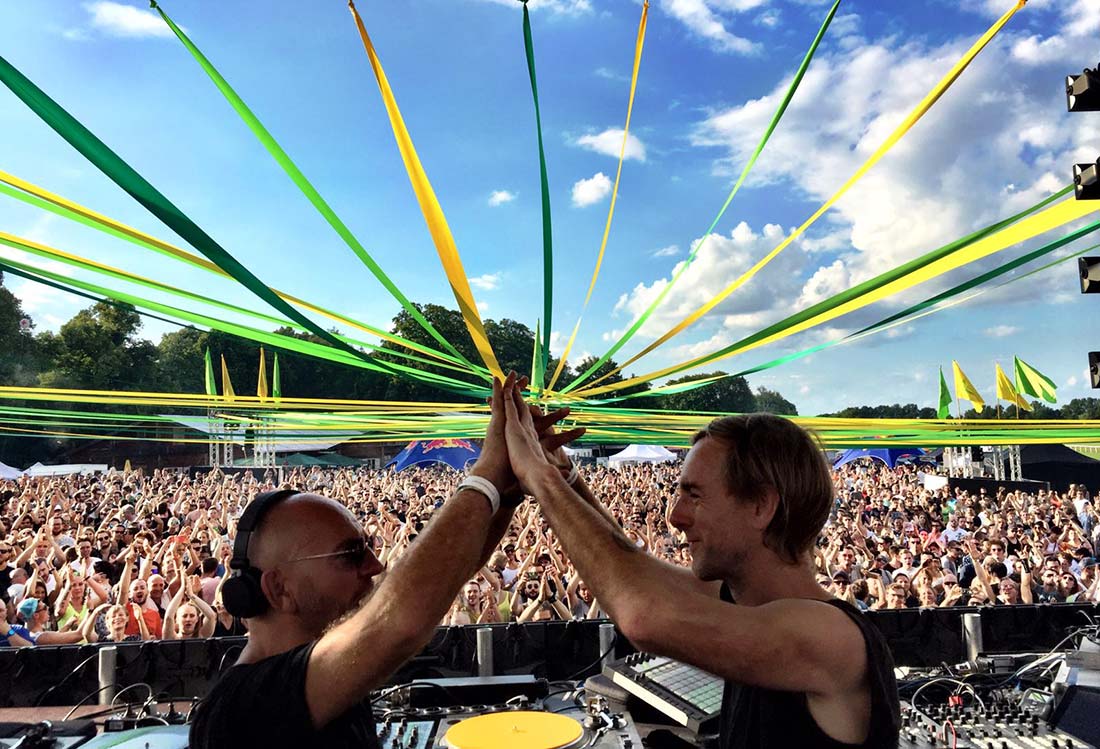 Images Copyrights Greenfields Open Air
Welcome To The Future  Festival- July 22nd Amsterdam, Netherlands 
Welcome to the future is a House and Techno project taking place on July 22nd in the natural surroundings of Het Twiske, just to the north of Amsterdam. Eight creative and imaginative stages are situated between the lakeside meadows and woodlands of the nature reserve, featuring a line up of local and international artists. The line up for Welcome to the future 2017 includes Chris Liebing, Damian Lazarus, Dave Clarke, Joran Van Pol, Kerri Chandler, Kölsch, Loco Dice, Lil Louis, Noir, Pig&Dan, Seth Troxler and many others. For the full line up and tickets click here.
"United through music We dance into the Future".
Image Copyrights Dennis Bouman
Electrosplash Festival – July 21 – 22nd Valencia, Spain
ElectroSplash is an electronic music festival in Valencia, Spain. Dedicated to underground and alternative electronic music, the festival's lineup unites renowned DJs and producers with exciting new talent. After making nearby Vinaros its home over the last few years, 2017 marks a new chapter in the festival's story, as ElectroSplash heads to Valencia's Marina Real for its fifteenth edition. Across its impressive history, the festival has previously welcomed the likes of Nina Kraviz, Jamie Jones, Booka Shade, Ricardo Villalobos and Tensnake to the Mediterranean coast. While others have aimed to grow and grow in size and scale, ElectroSplash have always maintained their ethos of 'quality, not quantity', creating an inclusive, intimate and welcoming atmosphere at their annual seaside party.
Voltage Festival July 29-30th Zwevegem, Belgium
Voltage Festival is a house and techno festival in Zwevegem, Belgium. With acts like Matador and Extrawelt performing live sets, the festival boasts a lineup of cutting edge, underground DJs. Taking place in an abandoned electricity plant, Voltage Festival melds a unique location with futuristic sounds, generating a current of trend setting electronic music. This festival is a chance to kick back with free spirited lovers of forward thinking music and get lost in the groove. The line up for Voltage Festival 2017 includes some of the best established and upcoming techno djs in the industry, Fur Coat, Gaiser, Kobosil, Matador, Monoloc, SHDW & Obscure Shape, Vaal and more. For full line up and tickets click here.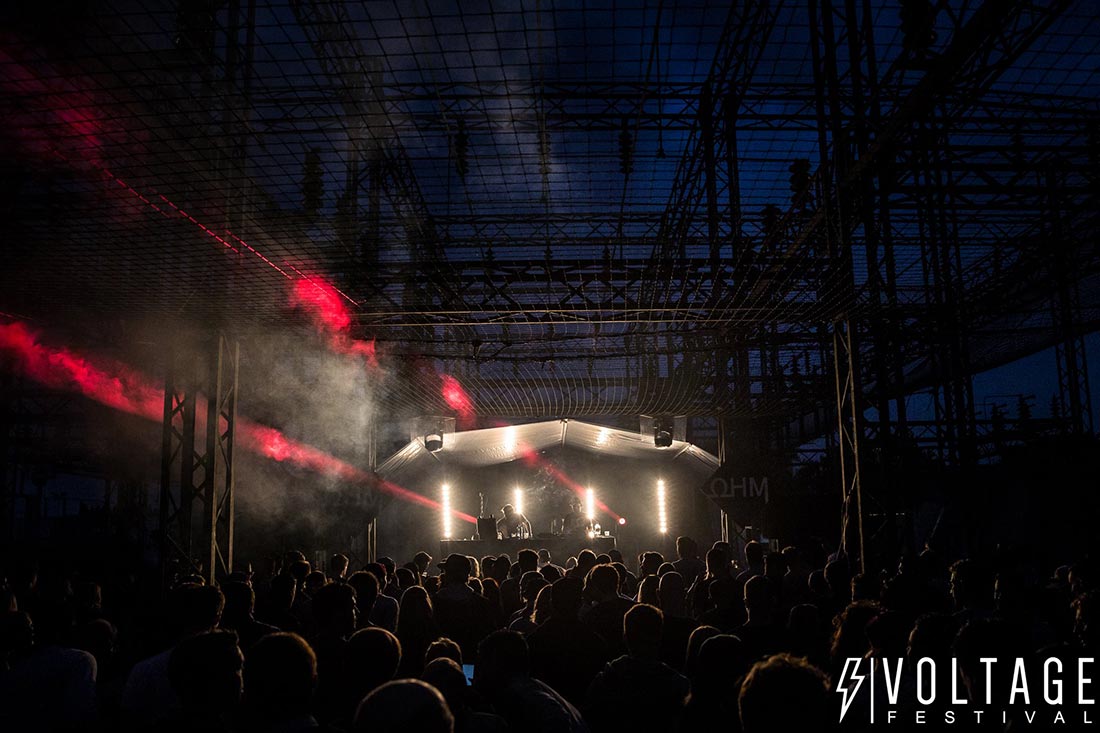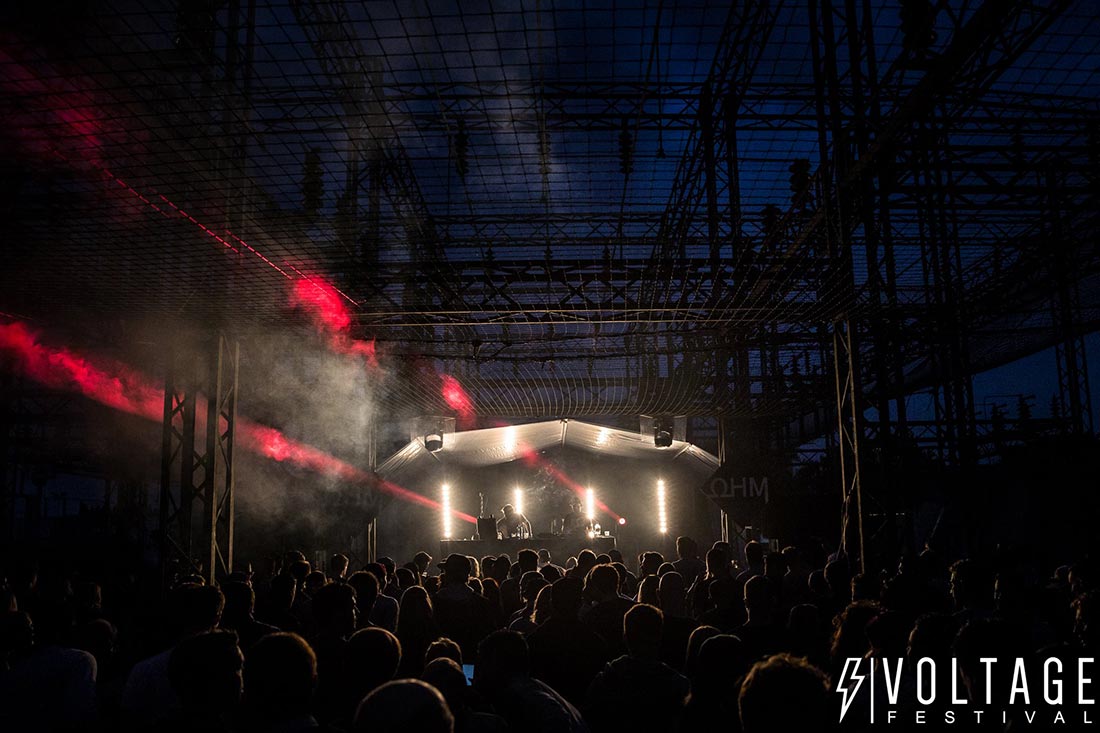 Images Copyrights Voltage Festival
---
Connect with Instagram for live updates from festivals and events.