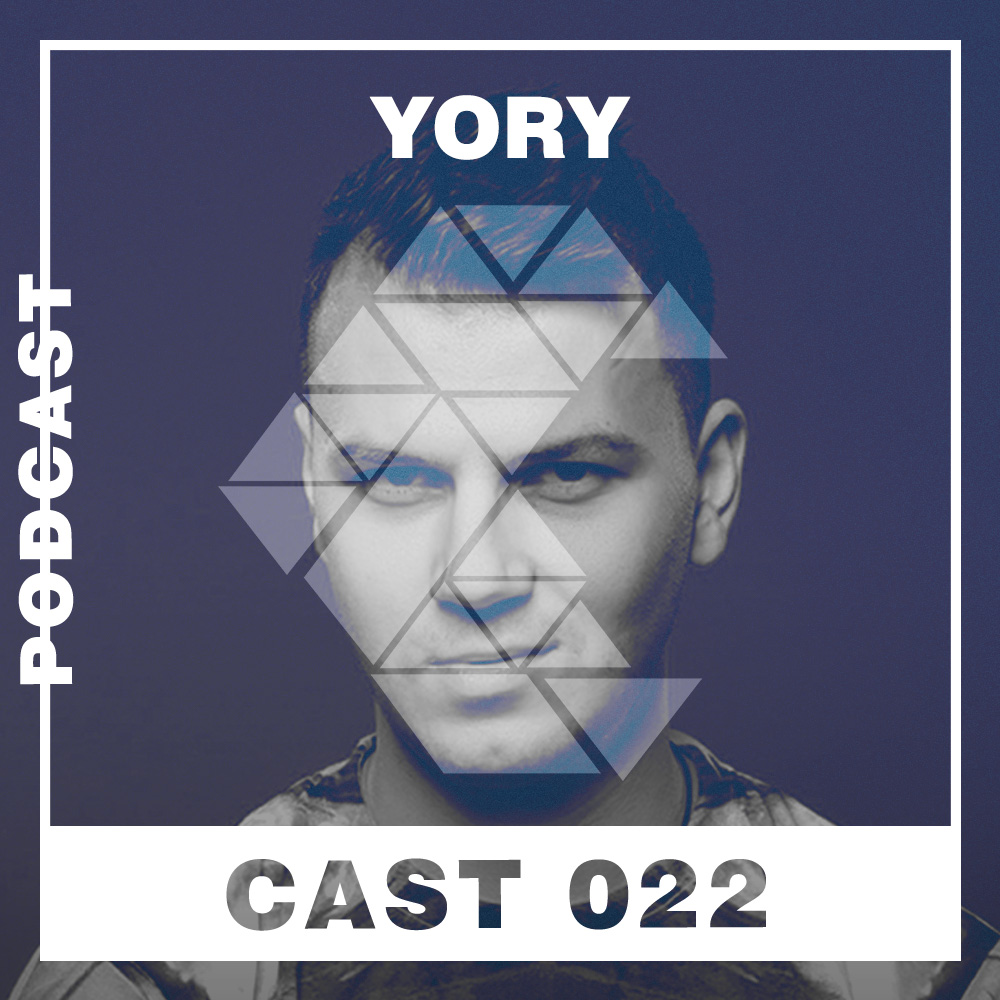 TSC Cast #022 | YORY
Some artists build their careers on hype and connections, while others work hard in the studio and believe in what they do. The artist we are presenting you today is among the second group and his name is YORY. He has released music on labels such as Cloning Sound, Audiophile Deep and Be One Limited, just to name a few. His latest track 'Bamboocha' reached number 11 in the Minimal/Deep Tech chart on Beatport and has been heavily supported and played by Miguel Bastida. He has played at Cacao Beach Club and has an upcoming gig this weekend with Simone Liberali.
Hi YORY, it's a pleasure to have you. Could you tell us how it all started for you and when did you fall in love with electronic music?
Hi there! It's a pleasure for me too, thanks for having me. Everything started when I was 11-12 years old and I was trying to make break dance and we got together with my friends and practiced in school.For the first time there I heard a tape by Members of Mayday/WestBam. That's when I started with this new electronic sound and began collecting different tape records by Marusha, WestBam, Dr.Motte, Antiloop, Prodigy and many others. So I started discovering the new waves in electronic music through the years..until today when I'm both a producer and a DJ.
Who are the artists that inspire you? Any particular reason for that?
Jean Michel-Jarre, Paul Kalkbrenner, Miguel Bastida, Pirupa, Man of No Ego, Yamil, Sabb and many others. Because each one of them has their own sound and depth in the productions. Man of No Ego, for example, is producing ambient & chillout music with high quality and high versatility…and also follows the 432hz tuning principle (google that). I often inspire myself from different musical styles because they give me new and fresh ideas.
Which is your favourite synth at the moment in the studio?
At the moment: Nexus, Serum.
According to you, which is the most challenging aspect of music production nowadays?
To find your unique sound and be able to present it in a successful way to the audience. To be able to push yourself, believe in what you do and always be a 100 percent professional. Nowadays, you also need to be able to use all the opportunities the Internet gives you to promote yourself in the best way.
Which is the best gig you have played so far and why?
Maybe one of the last open air sessions that I played with my bro Emvade at Mirafiori Club on the 14th of April. The party was amazing and went on for 12 hours. The crowd was awesome and had a lot of energy until the end.
What can we expect from YORY until the end of 2017?
New bomb EP for Audiophile Deep on the 7th of December, afterparty on the 14th of October alongside Simone Liberali. Also, first international gig in the UK at Funktion Club in Hull. I'm so excited about it! And of course, more quality productions to be released. Cheers!
---
Connect with YORY on Facebook and SoundCloud.