TSC Behind The Scene | Rust Nightclub
Modern nightclubs often have short-lived existences. Intense competition, changing nightlife habits and gentrification are just a few of the challenges that today's electronic music venues face. WIth this in mind, there is much to celebrate about a stalwart of the Copenhagen scene, Rust, reaching its 27th birthday. To celebrate the landmark, British selectors Mike Skinner (formerly of The Streets) and Murkage Dave bring their party TONGA to Copenhagen. We spoke to Music Director Sven Houlberg about the celebrations and the history of the famous nightspot.
Congrats on reaching 27 years! Tell us about how it all started – what happened on the opening night of Rust all those years ago?
Well thank you very much! It was a time when not that much was going on in the borough of Nørrebro. So it was quite a party, with a band called Napoleon Solo that also played at our 25th anniversary. I was not there myself, since I was 3 years old, but I would have loved to experience the vibes back then.
Hundreds of acts have played over the years. Are there any DJs you're particularly proud to have hosted in that time?
We have had Multiple legendary nights at Rust. To name a few DJ acts that have graced our nightclub with their presence: Justice, Moby, Royksopp, Carl Craig and Bassment Jaxx have all DJ'ed here.
Rust is one of the most established names in the Copenhagen scene. How have things changed in your time, not only at Rust but with electronic music/clubbing in Copenhagen generally?
Popular musical trends change from year to year and we feel obligated to follow these trends, because our patrons and music lovers follow these trends. We of course educate people and help start these trends, but if people are into the trap sound we will present that, if its minimal we will book a minimal DJ, and so on. Modern challenges to our survival are free alternatives, and bars with DJ's and no cover charge – It's hard to compete with free stuff, but we always get by.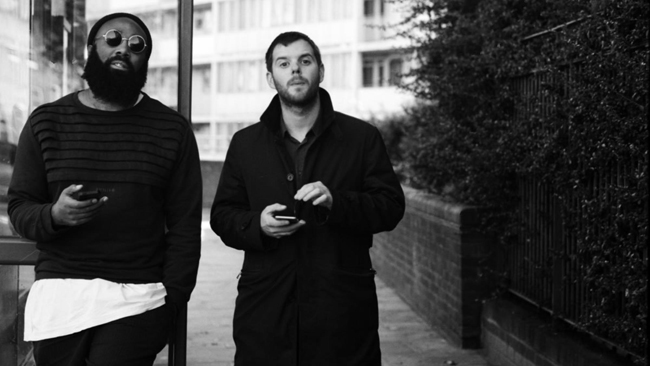 Why did you choose Mike Skinner and Murkage's TONGA to mark your birthday celebrations?
We have a good relationship with the guys. They visited us last year and they really liked the vibe, so now they have a residency at Rust and i'm really psyched about them playing at our birthday! Mike and Dave rock.
Birthdays are as much about celebrating the past as they are about looking to the future… what do you at Rust hope to achieve before your next birthday?
We want to present even more electronic music in 2017 and do collaborations with smaller festivals. It's all about sharing knowledge.
It is only good news for electronic music lovers that established venues such as Rust continue to survive in today's difficult environment. Alongside these traditional venues, new contenders are continually cropping up, promising a rich and varied offering for the city of Copenhagen for the near future. Here's to the 28th birthday event.
---
Celebrate the 27th birthday of Rust with Mike Skinner and Murkage's TONGA – link to the Facebook event here.
Connect with Rust on their Official website and Facebook.