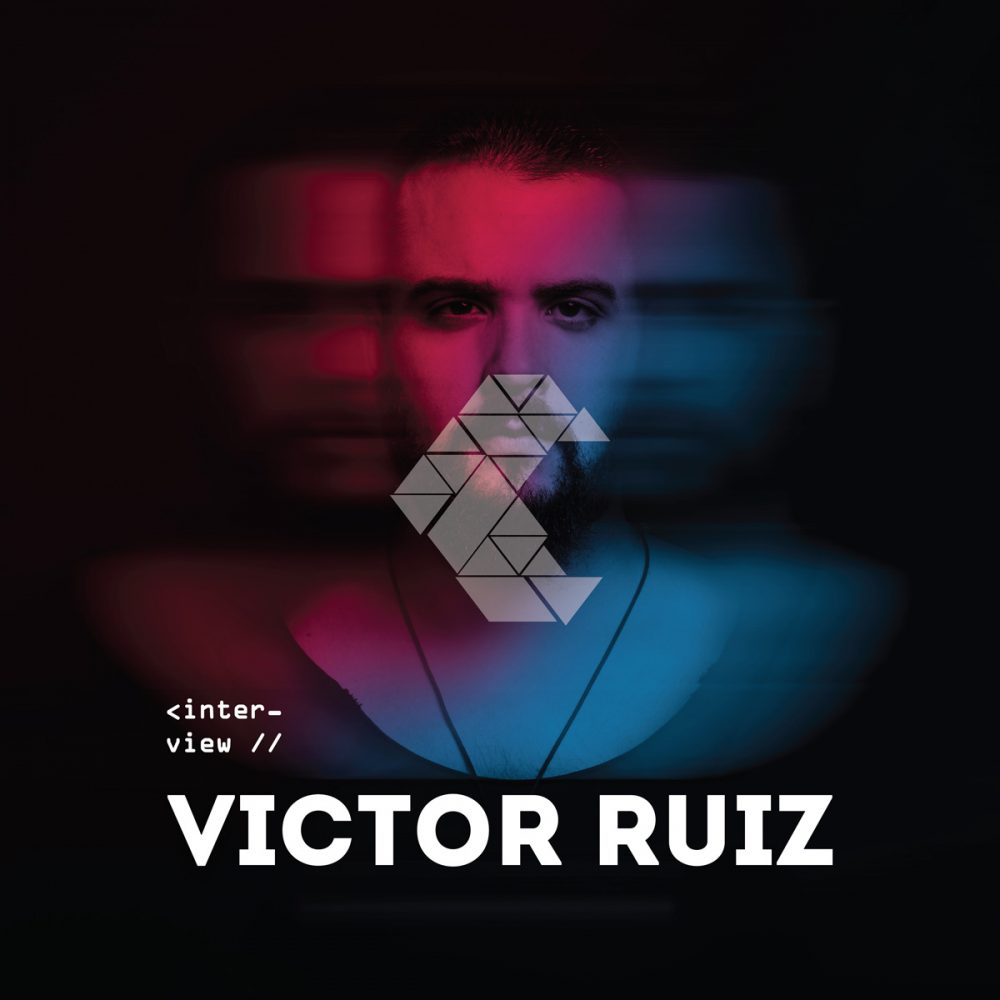 TSC Behind The Decks | Victor Ruiz
One of the leading producers from Brazil – Victor Ruiz has fast become one of the most prolific of the underground movement. The integrity and certainty when throwing down Victor Ruiz beats makes it easy to know that he's landed in a DJ booth. Over time he has grown, not only his production skills but also in his sets, a breath of fresh air to the listener.
One of Victor Ruiz's biggest tracks to date was his 'Bipolar Star' remix of Olivier Giacomotto released on Noir back in January 2018. It comes with no surprise that he is now releasing his first full EP on Noir's self-entitled music label.
We at The Sound Clique were happy to chat with Victor Ruiz himself about his latest release, his music relationship with Noir and some personal life updates which we are happy to share with you all.
Hello Victor Ruiz and thanks for taking the time to do this interview with us. How is the summer going for you so far?
Hello there! It's a pleasure. It's pretty hectic right now but in a different way – I'm moving from Brazil to Germany, so you can imagine. Too much to do in a short period.
You were born in Brazil, which is famous for football, coffee and caipirinha, but also for places such as Warung Beach Club. Could you tell us a bit more about the scene there at the moment and it's affect on you as a DJ?
Brazil is a very unique country. It's special. The electronic scene is still in development, but as you mentioned we have amazing clubs such as Warung Beach Club, Caos, Laroc to name a few. The techno scene is a bit more raw, and I quite like it. It's not big, but it's great. You have open minded people that just want to have a good time. I guess this "raw" feeling gives me some kind of energy.
Furthermore, you are now in the process of moving from Sao Paulo to Berlin, and setting up your studio there. Berlin has long been assimilated with electronic music and in particular techno, its vast clubbing scene and many djs relocating there. What made you move to Berlin?
The very first time I went to Berlin I could imagine myself living there. The atmosphere is just unique. There is so much culture in the air and as a musician this is perfect. Plus I have close friends living there, I love the language, the food, the people. I can't explain how I feel when I'm there. It's a beautiful feeling. It just feels the right place to be… for me.
You just released your first full EP on Noir's self-entitled label 'Noir'. This isn't the first time you are releasing music on Noir. What is the history behind your professional relationship and what about the label do you like the most, and is the reason for you continuing to release on it?
I've been in contact with Rene (Noir) for quite some time now. When he asked me to remix Giacomotto's "Bipolar Star", I was in a stage where I already did too many remixes and didn't want to do another one, but it just felt right. I always loved the original song – plus I was very into the direction the label was going – more and more towards a "techno path". Working with him was super easy going and the repercussion of the remix was massive! After that, he told me if I wanted to make an EP of my own on the label I would be more than welcome. After a break of releasing music it felt the right move to work with Rene again and so I did. Best decision ever! I'm super happy with this partnership. The label is great so is he, a very passionate artist and a kind human being. You'll probably see me releasing there again. 😉
pre-order THE EYE OF THE BEHOLDER on Noir Music
You mention that this is a very personal release. Why is that? Moreover how do you think the tracks complete each other in The Eye Of The Beholder EP?
I've recorded all three tracks in different times – chronologically speaking, however I had a very similar feeling while producing them. Emotional, introspective and intense. You have to listen to the whole thing to understand.
What was the main idea behind the new EP? Did you go in the studio and started jamming on your analog gear or you did you have a clear idea of how the EP should sound and develop with each track?
I've sent 8-10 unsigned tracks to Rene so we could discuss together what to do. For me it was clear that "Beholder" was the perfect A side to release on Noir. Apart from that he really loved "Tormenta", but I wanted to match "Rainbow in the Dark" with the A track. After a while we decided to do an EP with 3 tracks that in the end somehow were made for each other. In the end was a gathering of some tracks that I love.
Almost 100% of this release is recorded using analog gear. I am sure your fans would love to hear what kind of analog gear you used for 'The Eye Of The Beholder' EP?
"Rainbow" was recorded only with Rolands' synthesizers. The classics SH101 and Juno 6. I recorded a big jam and later on arranged everything.
"Tormenta" has some sounds from my favorite drum machine Elektron Analog Rytm and a massive sound from my Moog Sub37.
And "Beholder" also has sounds from the drum machine although the synth section is commanded by my favorite virtual synth: u-he Diva.
During your shows what are some of your favorite tracks for when you are playing peek time and the same for when you are closing?
I try to play differently every time, and I have so many tracks in my library that is hard to name a few. As we've been talking about my new EP, "Beholder" and "Tormenta" are GREAT for peak time and "Rainbow" is perfect for a closing as it's very intense.
Over the summer your fans can see you playing in The Netherlands, Canada, Spain, France and Germany, but which is your favourite place to play and why?
It's hard to say which one, but I'd say Germany, UK, Australia, Argentina, Lebanon and Brazil. Each one has it's own magic and they're all special.
Thank you for the interview Victor Ruiz!
Thank you for having me. It was a pleasure!
---
pre-order THE EYE OF THE BEHOLDER on Noir Music
Connect with Victor Ruiz on Facebook and SoundCloud.