Opium: "Ant Bangos" (Nida, Lithuania)
The long anticipated and many hearts won over – "Ant Bangos" (Translation from Lithuanian: On The Wave) is upon. August 3rd – 6th is the date when this grand event will take place. The concept of bringing ace music, phenomenal lighting and all together – a top notch party. It was brought up by a club called Opium situated in the capital city of Vilnius. For five consecutive years the whole idea has been moved to the outskirts of Lithuania – Nida. At the spot, exquisitely the stages are built on the beach of the Baltic sea resulting in marvelous sunsets, sunrises and ocean water hitting its shores just by a rock throw distance.
The event, as its organizers would say – is not a festival, but rather a get away event for the whole weekend. The very essence of the event is in its coziness. The DJs' who will be playing and played in previous years – they know their audience quite well and will be delivering something uniquely appropriate. The event successfully accomplished syncing of banging music and environment that developed a feeling of enrichment for every visitor, each year.
The mesmeric location of Nida, west of Lithuania, known for its calm surroundings and its peaceful properties has attracted sums of visitors from all around the world to experience its natural gifts. Pine forests and lengthy sandy beaches, let the guests immerse themselves in energy rejuvenation during day time as in the night they release it on the dance-floor.  "Ant Bangos" is the largest electronic music event that is organised in the area and its kind of an event suits its environment like salt with pepper.
The organisers make sure that this wondrous piece of land is kept clean and safe. Working with the Nida's National park, they assure that the party does not ruin its surroundings in any way.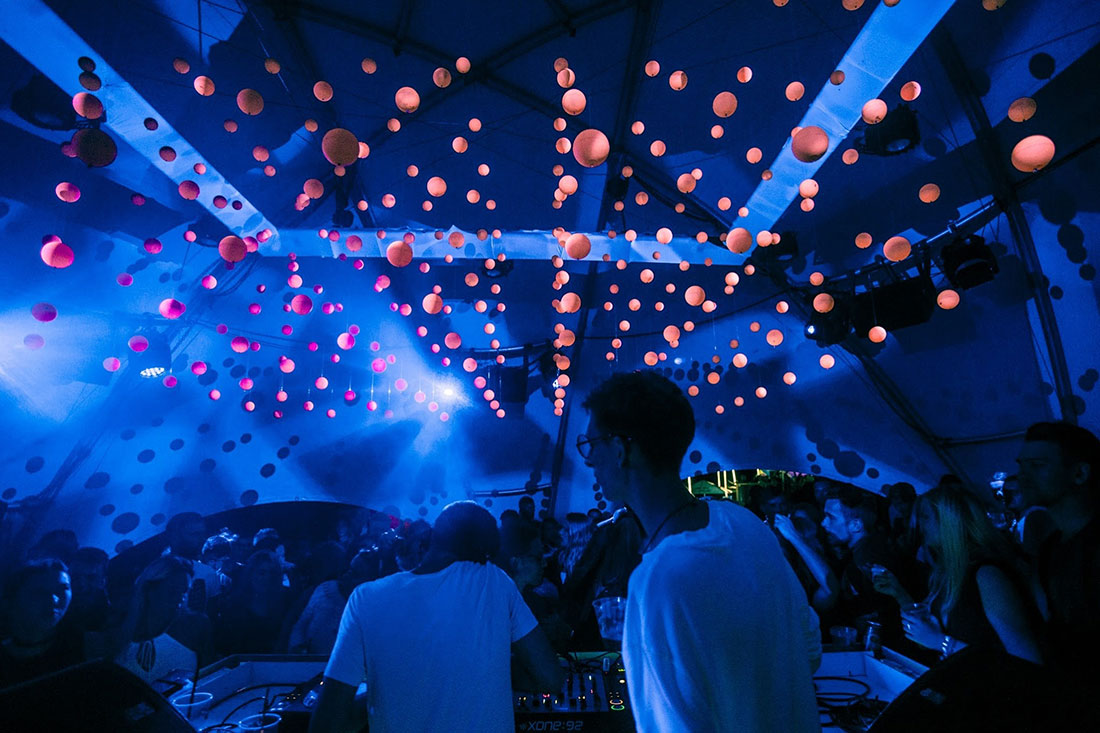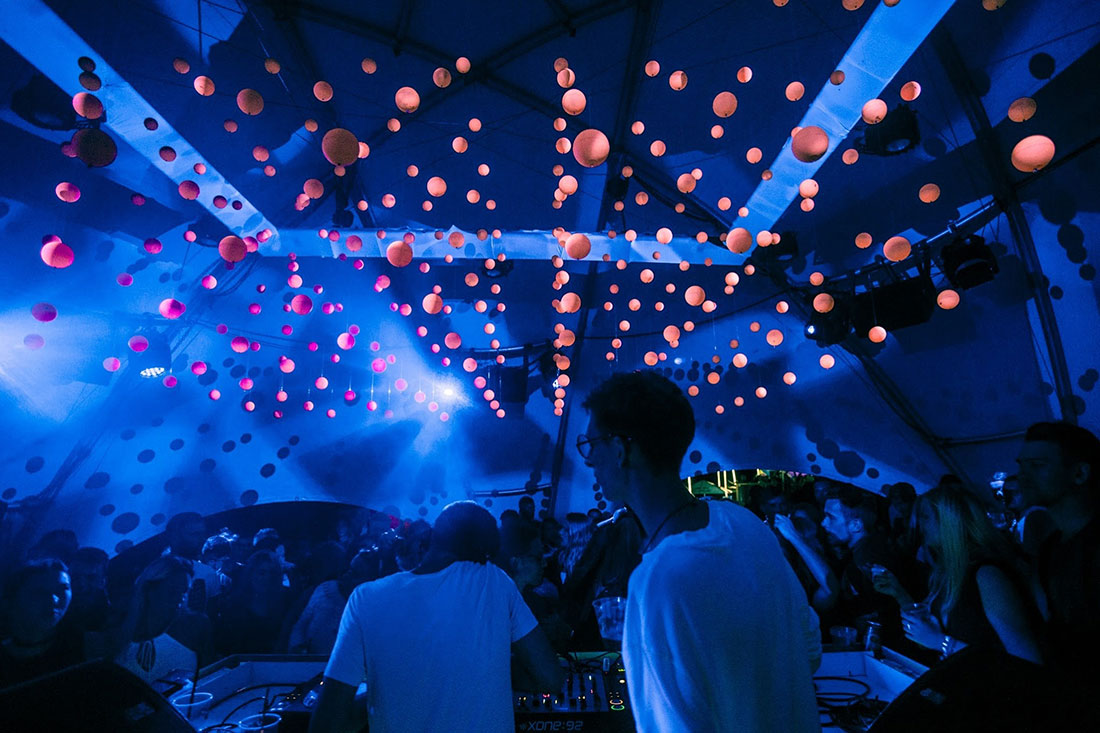 This years line-up includes Opium club residents, Djs' that have played previous years and Djs' that have never performed in Lithuania. For three nights the beach will be blasting music from towering Ivan Smagghe, Multi Culti record  label heavyweights – RifRaf, Dreems and its founder Thomas von Party. Local acts include of the legendary: Manfredas, the duo of 12 INCU PO ZEME(translation from Lithuanian: 12 inches underground), Anna Hanna, Ernestas Sadau, Recoco, Tadas Quazar, Split Pulse, LOW HEIGHTS, Clicklounge, etc.
Every year a new bigger dome is built up by the club innovators, besides the one that is there permanently.
Each year coming back with new ideas for lightning , decorations, sound and space – exploiting the venue to its limits, creating an unforgettable experience for everybody.
Tickets
Opium club situated in Vilnius offers the tickets via themselves. To get a ticket – you have to contact the club prior.
Reserve your ticket at
Using email: info@opiumclub.lt
Telephone: +37063634037
Or visiting Briusly Restaurant at Vilnius
There is a possibility to get a ticket on site at the door.
Accommodation
The organisers do not provide any camping solutions. It is solely your responsibility to find an accommodation during the stay. There are hotels and Airbnbs' located in Nida.
You can contact the tourism information center for further direction at  www.visitneringa.com/kur-apsistoti
Or Email: info@visitneringa.lt
How to get to "Ant Bangos"
Flying to Lithuania is not gonna cost you much especially if you are traveling from Europe. Airlines fly to airports in Palanga (30 km away from Klaipeda) and Kaunas (210 km from Klaipeda), from many European and worldwide destinations. From there you can take the ferry to Neringa (Smiltyne) and travel by bus to Nida.
The Bus Schedule from Smiltyne to Nida and vice versa.
Images Copyrights Tautvydas Stukas Photos
---
Connect with Opium club on Facebook.