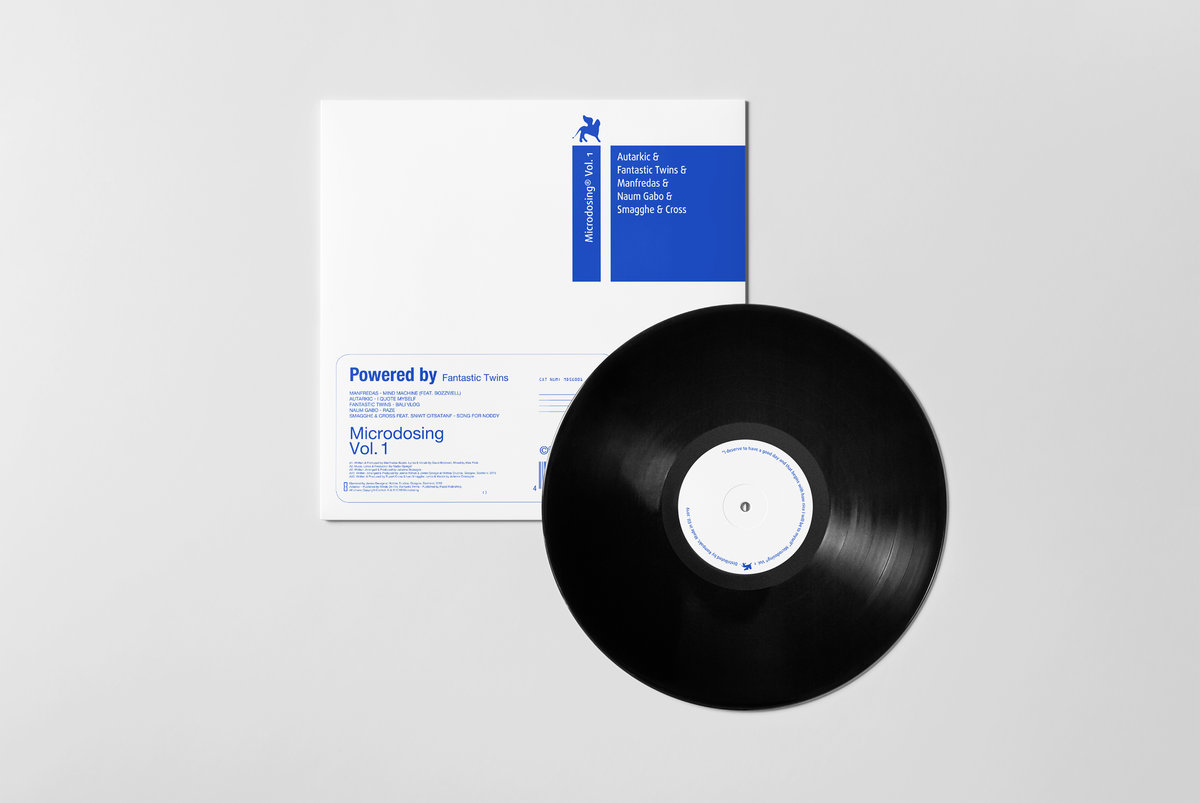 Fantastic Twins presents Microdosing compilations
Microdosing is a series of compilation 12"s selected by Julienne Dessagne aka Fantastic Twins @trulyfantastictwins , and designed in collaboration with French visual artist Geff Pellet @yeeooss .
Microdosing is a collective experiment aimed at helping you fighting back your modern obsession with happiness. You may deserve a nice day but the day does not need a nice you, nothing should be forced, everything is permitted.
Microdosing will provide you with sonic healing weapons on regular basis and at irregular dosage. Those doses will favour psychedelic social techniques against self help tyranny, creation over soma, provoking over numbing, our outer-selves over our inner-selves.
Microdosing refuses the fatality of the pleasure principle. Life is a struggle, time to embrace it.
Marking the first release on her label of the same name, she has collaborated with French visual artist Geff Pellet for the series.
This first volume features tracks from Lithuanian party starter and Smala head Manfredas who collaborates with Sheffield-based musician Bozzwell, Disco Halal affiliate Autarkic and Naum Gabo, the duo of Optimo's Jonnie Wilkes and mastering engineer James Savage. Elsewhere Fantastic Twins deliver a solo track as well as a collaboration with Smagghe & Cross, the production pairing of Ivan Smagghe and English composer Rupert Cross.
Tracklist:
1. Manfredas – Mind Machine (feat. Bozzwell)
2. Autarkic – I Quote Myself
3. Fantastic Twins – Bali Vlog
4. Naum Gabo – Raze
5. Smagghe & Cross feat. Fantastic Twins – Song For Noddy
EP 'Microdosing Vol​.​1'
Release date : 24th May
Pre-order LINK