Distortion Festival 2023 highlights
Distortion festival 2023 is now in the history books! The festival starting from 2 speakers on bicycle 25 years, celebrated quarter of a century this last weekend, and what a way to throw a birthday party – Charlotte de Witte, ANNA, Monolink, Kollektiv Turmstrasse, Honey Dijon, Moodyman, Palms Trax, MCDE and many others graced the decks at Refshaleøen in Copenhagen. Here are some of my highlights from Distortion Ø 2023.
Distortion Ø – Friday
---
Honey Dijon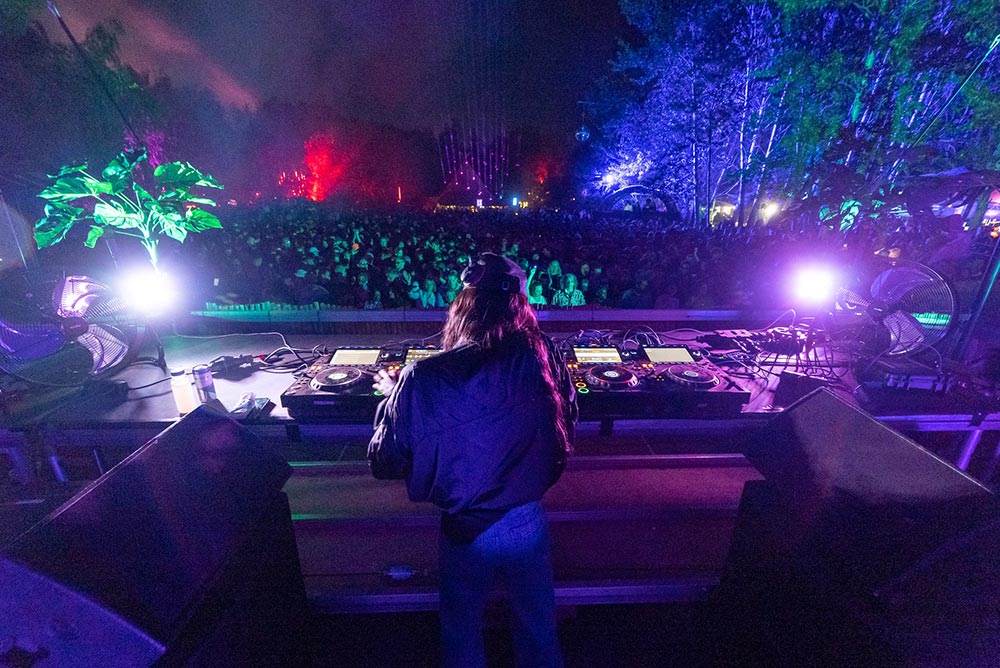 Honey Dijon's performance at Distortion 2023 was nothing short of electrifying. At midnight just after Palms Trax had finished his set, the crowd had already gathered around the Forest stage, anticipation teh Chicago-born DJ & producer. From the moment Honey Dijon took control of the decks, the energy surged through the crowd like a sonic wave. Her seamless mixing skills and impeccable track selection kept the crowd grooving from start to finish, creating a collective euphoria that swept through the festival grounds.With a fusion of house, disco, and techno beats, Honey Dijon crafted an infectious and irresistible groove that had the entire crowd moving as one.
The stage was transformed into a pulsating sea of euphoria as Honey Dijon expertly wove together a tapestry of beats, hooks, and soulful vocals. Her unique ability to blend soulful disco grooves to high-energy techno created an atmosphere that felt both nostalgic and cutting-edge, and left everyone craving for more.
Honey Dijon's ability to read the crowd and tailor her set accordingly ensured that there was never a dull moment. From the pulsating basslines to the euphoric melodies, each track was carefully selected to create an immersive sonic journey. Honey Dijon's performance at the festival was a testament to her artistry and magnetic presence and will undoubtedly be remembered as one of the highlights of Distortion Festival 2023.
Palms Trax
Palms Trax's set at Distortion festival 2023 in Copenhagen was a euphoric journey into the depths of melodic and soulful electronic music. Known for his eclectic taste and impeccable selection, Palms Trax took the audience on a sonic adventure that transcended genres and united music lovers under one groove. From the moment he stepped behind the decks, his infectious energy permeated the atmosphere, instantly igniting a collective sense of anticipation and excitement.
As the sun set over the festival grounds, Palms Trax skilfully weaved together a tapestry of warm, uplifting melodies and pulsating rhythms. His seamless transitions and carefully curated track selection created a seamless flow that kept the crowd entranced and moving in unison. With each carefully timed drop and intricate layering of sounds, Palms Trax showcased his mastery of creating an immersive and captivating musical experience.
Distortion Ø – Saturday
---
Danilo Plessow / MCDE (Motor City Drum Ensemble)
Known for his meticulous attention to detail and uncompromising dedication to his craft, Plessow, also known as Motor City Drum Ensemble, delivered a performance that was nothing short of awe-inspiring. Danilo Plessow played a disco and groovy DJ set that transported the crowd back to the golden era of dance music. With a deep appreciation for funk-infused beats and infectious melodies, Plessow curated a set that paid homage to the timeless sounds of disco while infusing it with his signature touch. From the first infectious bassline to the last shimmering disco riff, the Forest stage was transformed into a disco-dancefloor.
Plessow's expertise in crafting a cohesive and immersive experience was evident as he skilfully curated a set that flowed seamlessly from one feel-good track to the next. The disco-infused DJ set by Danilo Plessow's set at Distortion 2023 was a celebration of timeless music, the joyous spirit of disco, leaving a trail of smiles, laughter, and unforgettable dancefloor memories in its wake.
Moodymann

Monolink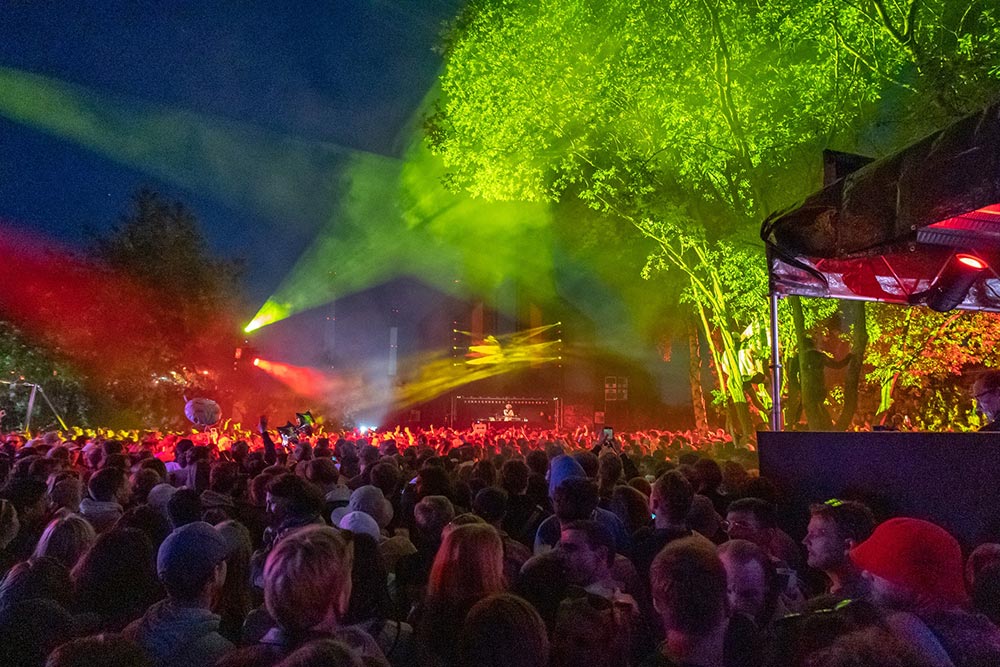 Monolink's live performance at the Distortion 2023 on the Sunrise stage was a mesmerizing fusion of electronic music and live instrumentation. As an artist who seamlessly blends organic elements with electronic beats, Monolink's set was a unique and captivating experience that transcended traditional DJ performances. Taking the stage with his guitar and a mesmerizing voice, he effortlessly commanded the crowd's attention from the very first note.
With every strum of his guitar and every haunting lyric that left his lips, Monolink transported the audience into a world of emotive soundscapes. His music resonated deep within the souls of the listeners, evoking a sense of introspection and connection. The combination of his soulful vocals, intricate guitar melodies, and atmospheric electronic beats created an otherworldly ambiance that swept through the festival grounds. The crowd was spellbound as they witnessed the seamless integration of live elements into electronic music, witnessing the birth of a truly unique sonic experience.
Monolink's performance at the Distortion Festival was a testament to his ability to push the boundaries of electronic music. By bridging the gap between the organic and the electronic, he crafted a performance that was both intimate and grand in its scope. The atmosphere was electric as festival-goers were transported on a journey of sonic exploration, losing themselves in the ethereal landscapes of Monolink's music.
---
Image copyrights – Distortion Festival