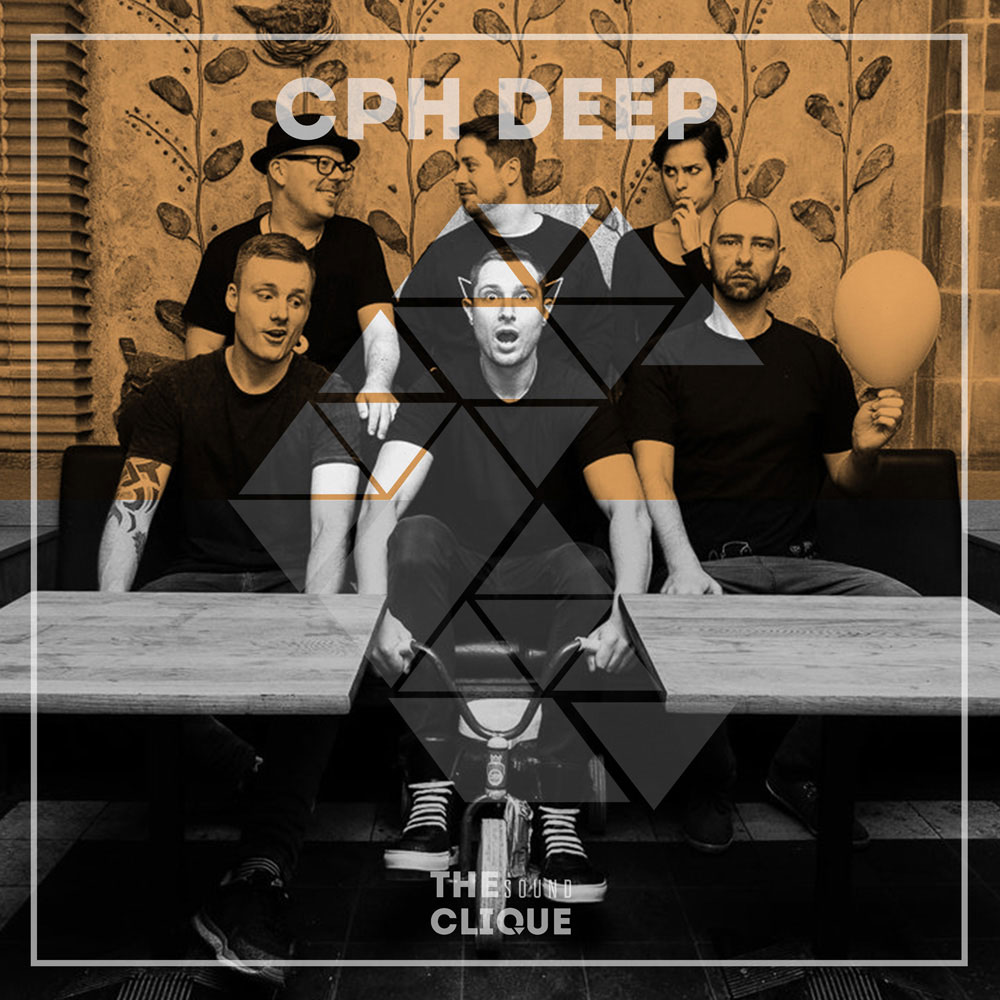 TSC Behind The Scene | CPH Deep
The CPH Deep crew hailing from Copenhagen, DK is a creative music collective compiled of DJs, promoters, bloggers, based around the idea of bringing sexy deep and eclectic vibes and music. This year saw the launch of their IG60 underground events venue, which quickly turned as one of the events to attend in Copenhagen, with secret lineups, intimate and dark location with flourishing decors and visuals. The CPH Deep crew consist of:
Kipp: Cultural firebrand, electronic music nerd, event maker, DJ, initiator and headhoncho of CPH DEEP.
Azpecialguest: Music connaisseur with a sweet blend of melodic deep and banging tech house in his collection. Also known as the lolly pop-guy at the entry of IG60.
Ian Bang: Super duper music nerd, vinyl collector, masters the warm groovy opening set AND the closing bangers – has DJ'ed for more than 25 years – the guy with the hat, that almost always has a smile on his face.
James Moor: Passionate and talented ginger, with or without the beard – nowhere is he more at ease than behind the DJ booth at peak time – production wise he ranges from balearic to heavy tech bangers – also one half of duo Baime.
Myhre: The deepness. The bliss. But can definitely also pack a set with a punch. The guy can party like a rock star.
Hello guys and thank you for taking the time to do this interview. We know you are gearing up for your last IG60 party for the year, happening this Saturday December the 3rd, and that it will be a very special one. Can you reveal some of the details you planned for this Saturday? Do you have any hints to excite the guests even more about the party? 
KIPP: Basically we wanted to go bigger and better, but still with emphasis on the music and a unique venue, the whole idea is to give the guest an experience out of the ordinary, bringing our nerdy outtake on music combining it with extravagant lights and visuals and a bangin' rave vibe.
IAN: Also, seeing as it's the last IG60 of the year, we wanted it to be special, both musically, and for the event to be an experience.
What was the inspiration behind the IG60 spin-off? Did you expect it to become so popular so quickly?
KIPP: Well, you never quite know when something strikes a chord with people, but we've been doing our thing now with the CPH DEEP collective for about three years, and we believe that as long as you do what you're passionate about, people will eventually notice the work and energy surrounding the whole deal. We've done quite a few parties throughout the years and we're basically all veterans on the scene, so we have a quite clear idea about what we want and what we think works – that, and of course we do believe our music profile of deep melodic and organic is a warm sound which also caters to many ..
AZP/IAN: Everything Kipp just said – and also, people are often longing for something new, instead of going to the same old places, as great as they might be – seeing as IG60 is only approximately once per month, it's something to look forward to, and doesn't get "stale". I (Ian) wasn't exactly expecting anything, but was wishing for it – I guess it came true 😉
Attending your last event we witnessed a very mixed crowd of locals, internationals, students and people in their 40s. Why do you think your parties and music appeal to such a broad audience?
KIPP: Again all of the above, we believe our music profile is definitely one reason, and also the unique venue. Depending on who you are we believe there are always people, who don't go to the more polished clubs and mainstream atmosphere. We present something different, a place out of the ordinary where people can hide out, party and be themselves without things getting pretentious – just awesome music and of course the blend of people in itself always creates a great party. What can we say, we dig diversity!
IAN: There's a lot of different reasons for the diversity of our crowd – I guess we're drawing a lot of the internationals in, because it reminds them a bit of what they can experience when clubbing other places in the world? The 40's people is just because we're all kinda old – LOL 😉
Do you think IG60 having a secret lineup makes people excited and anticipate an event with greater eagerness?
KIPP: Well, I don't know if the secret lineup per se makes people excited, however our philosophy is people should come for the music not just because of namedropping. Of course we have some preferences concerning the music profile, and we do believe we select some awesome acts for the lineup. Sometimes it's locals, other times big international acts – but the point is people should come for the music and the atmosphere. If on top of this the secret lineup makes it intriguing – that's great, it's just an extra buzz to make it more exciting. On Dec. 3rd we've revealed that we have something really special lined up – what can we say, people should definitely join in for this one!
AZP: I guess it's more about the atmosphere than the secret lineup – what it is precisely is hard to say, it might be a combination of things. The music is an important factor, but for sure the diversity of the crowd, and the open arms and acceptance our guests show is something that creates a vibe, which people come back for.
Where do you see it going from here? Would you rather keep the existing concept or do you prefer to change it, by adding something new? And if yes, what would that be?
KIPP: We always try to up the ante, and our concept is an always ongoing and expanding process where we try to innovate. What's ahead? Well, it could be different deco themes or something completely different. We also like to scout for new and different venues, and of course getting some exciting acts on the lineup as well.
The Sound Clique partnered up with the CPH Deep crew for a ticket giveaway for the last IG60 party of the year!
Write one word, which you believe describes the IG60 vibe on the event's wall (click here) and tag a friend, who should join you at the party. CPH Deep will select the best description this Saturday (03.12) and give away two tickets for one of the best and last electronic music parties of the year!
---
Connect with CPH Deep about updates for upcoming IG60 & other events on Facebook and SoundCloud.