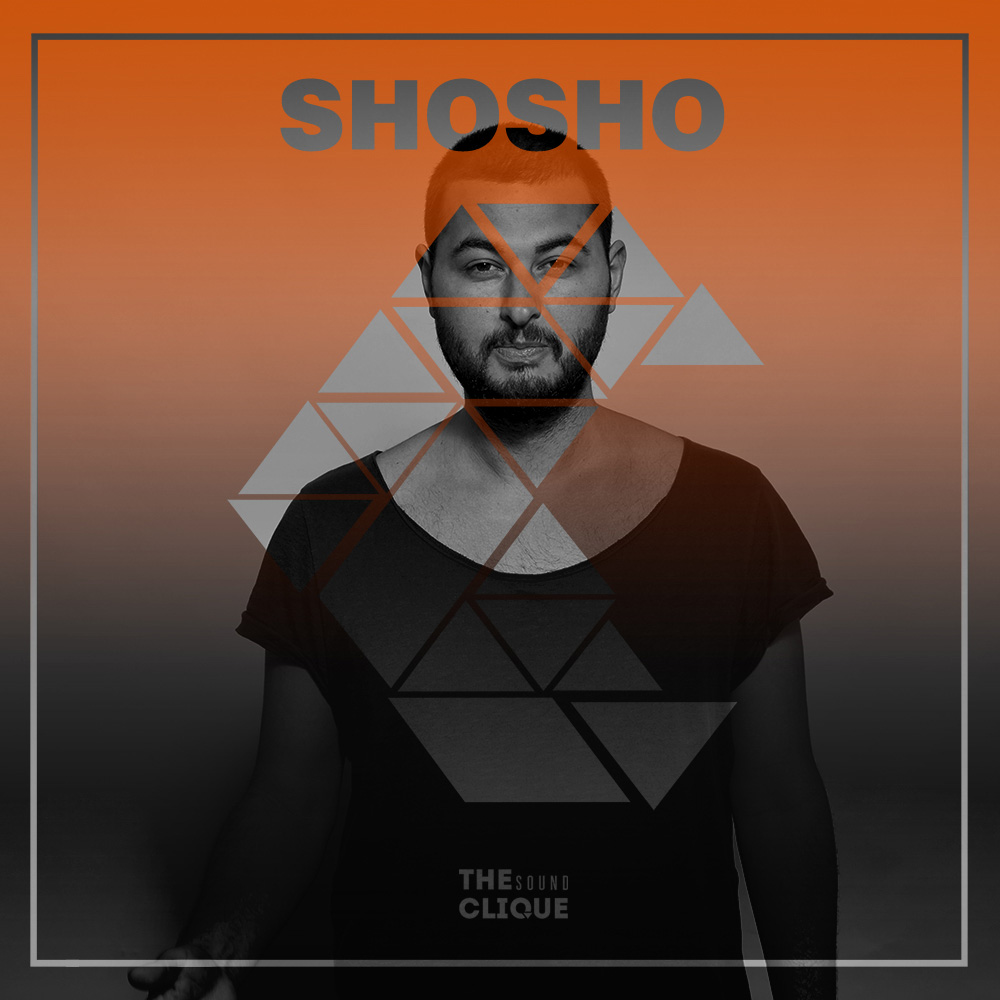 TSC Behind The Decks | Shosho
The Sound Clique had a chat under the sun with Shosho (Set About), at the first edition of Ritual Gatherings festival at Chernomorets, Bulgaria, where he was a co-host. Having been producing for the past 7 years, Shosho has gathered serious fan base on the Balkans and around the world. With releases for labels such as Toolroom, Hotfingers, Crystal Sound, Set About, 303Lovers, Terminal, Deeperfect, and more, he's made his mark on the scene. We talked in details about his work and current project, and his upcoming performance at Fabrica 126 with headliner Groovebox.
Hi Shosho! Tell us a little about yourself. The list of your personal productions at Beatport is pretty long. What does Shosho do to maintain this crazy rhythm of traveling and producing music over the years? Who is Shosho and how would you define your live of a performer?
Hi! I am Shosho, 32 years old Bulgarian from the city of Simitli! Why do I mention Simitly you may ask? It is because I've just returned back to the house my family has there, to live there permanently. The house is huge, and we are one "little Italian family", 8 of us to be precise. There is lots of room for everyone and nobody has problems with the constant beats sounding throughout the house.
Regarding the amount of my releases – that makes no difference to me really. For me it's important that I maintain my style and I am working very hard on that. You know, some make millions in cash and they want more and more, while I just pursue making millions of tracks, each new being better and better.
For the life of a traveling artist that I manage, it's both useful and pleasurable for me. I like to travel and I am always very emotional when I do, and this is extra adrenalin because there are always random situations that amuse me – it's total craziness to be honest haha!
You are well known to be very energetic and that your productions encapsulate huge charge and sometimes they turn quite darker. How do you find ideas to produce new music? Tell us for example how did you select the sounds in your new track "Catun" and how long did it take you to finish this track?
I am trying to suck ideas and inspiration from each and everything and then I sit in the studio and I try materializing these new ideas into music. For example public spaces, airports, parks … I use my phone to record all new ideas and then I go through my sounds and select those that fit the idea and it always works great! Thus, each track has its own history and life. In this sense, I work hard 24/7 wherever and however I can and I am very satisfied of how this works for me.
But generally, you either have the idea in you, or you shouldn't wait to hit you in my opinion. You could sample different tracks or vocals and create your music in such fashion, but that has limits and the inspiration process would be lost at some point. In this sense, the music in "Catun" had been played through analogue machines and those of you that have good ears could notice it. This track was actually made together with my buddy Peppou, with whom we spent long time planning it and we waited for the right moment to sit and record it. Quite frankly, it took us no time to finish it. I actually like more the other track in this EP named "Showdrop".
You are doing wonderful in 2017 with lots of international gigs at England, Mexico, Barcelona and all around Europe, besides the day-to-day rave at Bulgaria. What else comes up in 2017? Are you making a summer tour and where else do you have scheduled gigs?
I still have a lot to travel this year, lots of personal releases! My fans and my fellow producers should follow my Fan page to stay updated with each upcoming gig and release. For 2018 I am hoping to have it even better. I only wish good health for myself and I am sure the rest will follow naturally. Nevertheless, I prefer to keep particular information about upcoming projects secret for the bigger audience, because I have learned my lesson with that since I had some unforeseen situations and so forth I learnt to keep silence until all is factual 100 percent haha.
What makes the fans of electronic music at Bulgaria special in your opinion? How do you hold your dance floor full during your local gigs? Have you got a secret trick or approach? Are you preparing fully before gigs as a perfectionist, or you prefer spontaneous and momentary mixing and decisions?
Here in Bulgaria, the electronic society likes harder and more rough music, and they are all full of energy. They don't seem to like long build ups, because they don't have the patience to wait to hit them. There's no secret magic nor tricks, I am just very experienced having been on stage for 15 years. I can immediately asses my crowds when I look at them and I know how to approach them. Of course, I always follow standard build-up approaches when I am playing long-lasting sets or all-nighters. However, if I am playing scheduled limited sets, I am giving my best right here and right now, and I am always aiming to show my best skills to the public.
Tell us a little something about your label Set About. The label is enjoying big growth just as each of the core artists in it (Metodi Hristov, Gallya, Peppou, yourself). What is your personal feeling of being in such a great team of artists?
Set About, Set About, Set About! For me, Set About is the best thing happening to me at the moment. The label is enjoying huge success, but believe me, there is so much work you don't see being done behind the curtains! Metodi Hristov and Gallya own and manage the label, and I am happy to do my very best to help them with whatever I can – remixing them or providing new original releases.
You lined up a good gig with Groovebox (ES) on the 19th of August at Fabrica 126, Sofia. What could your fans expect from this night considering that you will take full command of the dance floor after his first ever set in your country? Are you excited when you play alongside such high quality music professionals? Does excitement help you to be better in your gigs?
But of course I am excited! For me it will be big responsibility to hold the people dancing hard and at all times! I will prepare accordingly (haha!)! When I stop being excited for my gigs, then this would mean that I am no longer good at my job and I should then find something else to do!
Catch Shosho at Fabrica 126 with Groovebox, Rosnox and Medo. Buy tickets for the event here.
---
Connect with Shosho on Facebook and SoundCloud.