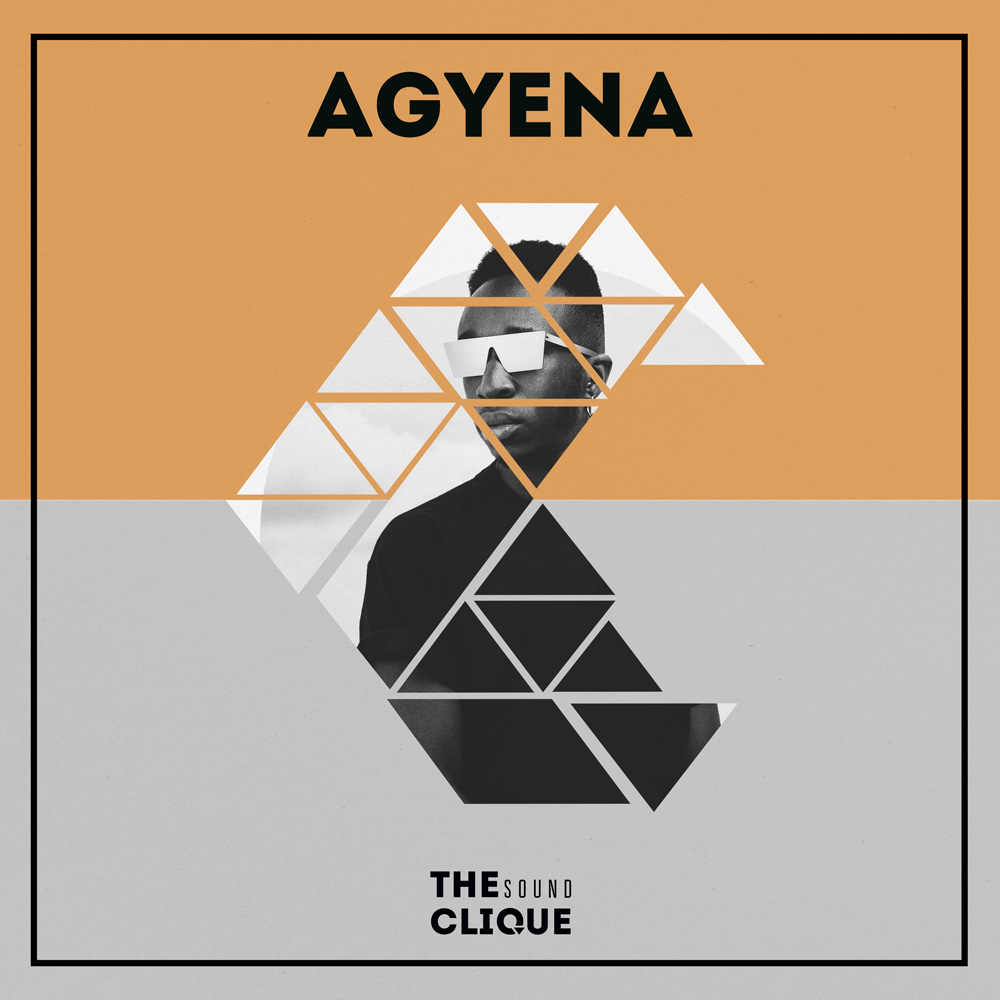 TSC Behind The Decks | Agyena
This week we are more than happy to present an interview with an artist, who invokes the beats of Berlin in the most authentic and sophisticated way. An upcoming DJ, who evolves upon Nuremberg's scene and a person who definitely makes the perfect company for Berghain – Agyena.
Agyena, how can you describe your music style? According to you, what is the difference between the track selection you usually make for a regular club night compared to the one you made for the podcast?
My music style is very versatile. I think there is no genre that I haven't considered integrating into my sets yet. I like fast, dark and melodic Techno, groovy House and Disco Tunes and also fall for EBM, 80s and New Wave stuff. It's quite much to handle. The main difference between the podcast selection and my regular sets would be, that I used Vinyls actually. I'm DJing for two years now and just picked up playing Vinyl. I love it! Also the podcast turned out to be quite industrial-ish. I always like to play rather rough sounds in my sets but the podcast somehow got an extra portion of it.
Agyena, can you share your musical journey from its beginning until now?
Well it's hard to say where I should put the start. I was doing music my whole life basically. I started playing the trumpet at a young age and also was part of a percussion group. When I was part of the percussion group I got hooked up to rhythms and experimenting with them. Years later I started going out first in Nuremberg, then in Berlin. In Berlin I realized that there's such a big variety of dance music that yet has to be explored by me. Unfortunately Nuremberg doesn't have that kind of variety. I would say that the music in Nuremberg is about consistency rather than experimenting. Which was eventually the reason for me to start DJing. I wanted to contribute to Nuremberg's Nightlife with new sounds, new ideas and something fresh, even if that sometimes means to take a risk!
Which event exactly is somehow connected to the highlight of your career?
I already played so many cool gigs with inspiring friends, great crowds and nice vibes, which I'm more than thankful for! It's hard to point out a single highlight but one would definitely be the first afterhour I played at Waschsalon. The main act was Marika Rossa and people already where soooo pumped when I started playing. I quickly realized that I could put out a lot of bangers and harder sounds and the crowd would go with it. My set was supposed to be from 6am to 9am. When I asked the booker (around 8:30) when the next DJ would arrive he told me that he couldn't come and whether I could go on playing until 12am. I was already so exhausted because I played at a different venue before. But the crowd gave me so much feedback it was easy to go on for 3 more hours! It was a great experience!
Almost every post you share is about Waschsalon? Can you define your role there? How and when did it start?
WASCHSALON is a techno club that opened its doors this summer in Nuremberg. As I earlier mentioned there is not much variety in nuremberg's techno scene so I was happy to hear that there's something new happening in town, especially when I was asked to be part of it and play there on a regular basis. There are a lot of local DJs playing there, which is great (Support your local heroes!) but we also hosted more known acts like Marika Rossa or Ambivalent! As one of the current resident DJs I'm playing there almost every weekend. I guess my role as a DJ there is to provide quite dark and driving Techno as well as the necessary amount of Depeche Mode & Kraftwerk tracks (that should been played everywhere!). Generally spoken I would say that the music at WASCHSALON tends to be harder than at other venues in Nuremberg. They rarely play just House or Disco there but rather fast and driving Techno and Tech House. I'm happy that I'm often playing the closing. It gives room to try new things and mix different styles of music.
Agyena, at the moment you are living in Nuremberg. Are you satisfied with its scene and would you move if necessary?
Actually, since I'm DJing I'm getting more and more comfortable with Nuremberg and its Techno scene. Probably because I'm now in the position to create and share music with people instead of just being "dependent" on what other DJ's are offering me. Also there are currently some changes going on in Nuremberg's Techno scene: A lot of new venues and parties were launched this year, which gives more space for different artists and hence different styles of music. Additionally there are some new collectives/labels that are still quite small but doing so much high quality music (shoutout to VERYDEEPRECORDS). I hope that with all the new venues those people will find more space to present their music. Alongside all these changes, the crowd is changing, too! People don't any longer have to go to the one single Techno event in their area but can choose the one that comes closest to their personal music preferences. A party is always made by its crowd! Meaning every party gets better if there's a lot of people gathered that are actually there for the music and to enjoy it together. Nuremberg's Techno scene is on a good path to achieve that.
Agyena as a person, who has never been "a victim of Berghain's entrance policy" how would you feel when you enter the club, only this time, you play inside? In that direction, what is it, that makes this "beast of a club" so special?
First of all, I find it funny that it already has somehow became a personality trait of mine that I haven't been refused yet …like I get confronted with that a lot by friends that haven't been there yet and want to go. I'm not gonna lie, playing there is definitely on my bucket list and one of the goals I set myself to achieve at some point in my life. I would probably be very excited as well as honored. Berghain has always and is still giving me so much inspiration in different ways. Actually playing there would be crazy and somehow unbelievable. For me it's such a special club, because it creates this separated space full of inspiration, lust and exploration. Music wise I think the club is so special because it has a phenomenal sound system and of course plenty of well known DJs. I also think it's a lot about the DJ – crowd interaction. The Berghain crowd is very open minded and always open for unexpected sounds. Therefore the DJ can go full out and doesn't have to hold back in any way. Especially the closings have this kind of unexpected vibe. The closer it gets to the end the crazier it gets. Additionally you don't really know when the club will close. Any single track could be the last one. So there's a lot of energy in the room.
Agyena, would you mind sharing any secrets about your musical future with us?
Sure! I will definitely be producing music in the future. At the moment I'm quite busy with finishing my studies, but I already have some work and ideas on the side that I will focus on once I finished my last semester at University. Next to that I really want to use live elements in my sets, since I think it really can add a lot to a DJ set. Also I will be working on another alias/project that will somehow connect my studies of psychology with my interest in electronic music. I'm not gonna tell too much though, since it's still a long way to go. Generally spoken there's so much I want to do and try out in the future. I'm glad that I'm just at the beginning of this adventure and there is yet so much to come and see!
We really do hope to see your name there in the near future!
---
Connect with Agyena on Facebook and SoundCloud.