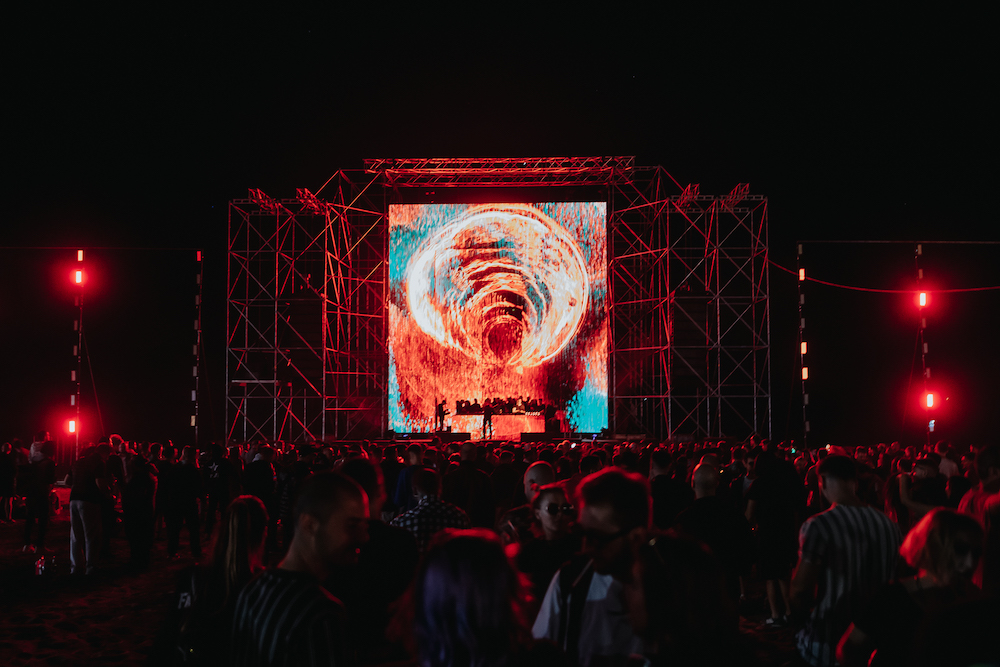 Epizode Festival 2021- The Albanian Debut
For Episode´s Albanian Debut (23-26th of September), the festival shifted location from its usual residency of Phú Quốc island in Vietnam, to the idillic Rana e Hedhun beach in Albania- with UNUM Festival as a collaborator. Epizode brought to us 4 days of 24hr music and drawing crowds from 49 countries. 
Epizode has established itself well in Asia, so I was pretty interested to see what the final product looked like in a seaside town in Albania. Still Epizode boasted its usual range of big headliners such as Marco Carola, Adriatique, Nastia, Lee Burridge, Solomun, Anfisa Letyago, Dubfire and many more.
Alongside the star studded line-up, Epizode´s hidden gems were the local and underground talent. Artists such as Altin Boshnjaku, Rrrron, Bejenec, Leo Lumezi and Leke, who featured predominantly on Shell Stage in the early morning and afternoon hours. 
On the first day of the festival everyone was in high spirits, there was expected a larger turnout over the next 2 nights, so only Shell Stage was running and some food stalls and markets hadn't been set up yet.
What Epizode lacked in finishing touches it made up with its artists. Altin Boshnjaku B2B Artil eased us in gently with groovy house and rolling baselines. From there the pace picked up and the bass got deeper when Chklte got on the scene. Followed up by the Berlin based David Gtronic, the rest of the night is a blur of ecstatic smiles and pounding techno.
I´m not sure if it was on purpose, but Friday on Shell Stage hosted 9 straight hours of female only Djs and it was some of the most powerful music of the weekend. Maayan Nidam, Abelle, Anfisa Letyago and Nastia powered through their sets stirring up a feeding frenzy of unadulterated bliss. Abelle definitely made an impression on me, and after seeing her perform her whole set with a stick of incense between her teeth I don't think I can go back to regular raving anymore- I want incense on every set now.
Nastia definitely owned that stage with her hard hitting techno and electro beats. I know for a FACT that I'm not the only one that's developed a crush on her after that set. Her on stage presence was electric and the crowd reciprocated her energy back twice as hard.
Honestly I was a little scared for whoever was going to get up and play after Nastia, but apparently I didn't need to be. Bejenec got up on the decks and tore them to shreds, underneath everyone's blacked out sunglasses were huge stoked smiles. Ever since that morning I've been listening to `Sexting´ on repeat.
Whenever you were caught in conversation with someone on Saturday, the first thing that was asked was "You're heading to Beach Stage to see Marco Carola, right?" He's an absolute legend in the flesh, and having been a fan of his videos from the early 2000´s I was exited to see him in person- and true to form his set started off hard and only got harder. 
A true craftsman though is Secret 47. Years of experience show though his music and his sets lure you in gently, teasing you with melodic tones. He reads the crowd perfectly and knows the exact right moment to release a surge of energy. At one point during his set he completely cut the music and yelled "Tell me that you want it!!" and man did the crowd roar it back at him. He really gets a kick out of interacting with the crowd, and when he was finished playing- he was out dancing with the rest of us all night long.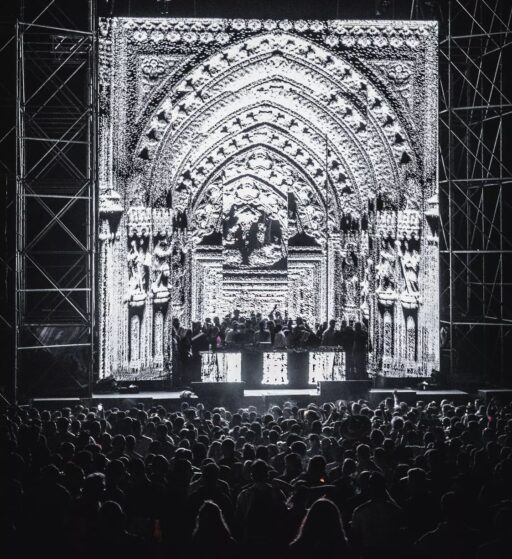 As the final Sunday rolled around, the energy started to lack somewhat, in the early afternoon the power was cut at Shell Stage and only the Beach Stage remained. The lights were turned off somewhat prematurely and the bar was closed leaving the forest area desolate.
But the honest to god ravers remained to see Lee Burridge, Adriatique and Solomun close the festival- citing it as a religious experience more than anything else, I even noticed a guy on crutches hopping around the whole night. Nobody knew for sure when the music was going to stop, I quoted a friend in saying
"oh yeah but no one really is sure when we'll turn the music off, Solomun is just going to keep playing until he decides its enough."
For Epizode´s first ever international edition there are still some elements that needed fine tuning, however the music made up for whatever might be lacking. The amount of hugs, smiles, nasty dance moves and bass-faces were immeasurable, and the childlike glint in the eye of the patron gearing up to see their favourite artist was absolutely priceless. 
Every artist that performed contributed a new dimension to the festival, and I can't underline enough how skilled and accomplished the performances were- the passion involved in their work isn't something that can be faked.
Epizode Albania showed a loads of potential and brought all the right energy to the table, I can't wait to see it grow even bigger and badder next year!
Huge shoutout to the organisers and staff who worked tirelessly off the clock to get Epizode ready.
Thank you for having us, see you next year!
Photo Credit:
Tijana Risti´c
Elios Dhora
Dmitry Chuntul
Katya Zarukina
Kolomiec