DJs share their best Distortion Festival moments
It's Distortion week! From Wednesday 31st of May until Sunday the 4th of June the festival will take over the city of Copenhagen with its street-parties in Nørrebro and Vesterbro on Wednesday and Thursday, and the final Distortion Ø parties on Friday and Saturday at Refshaleøen. Thus we decided to ask some of the local heroes including Bongo & Pusk, Ena Cosovic, Mai Schaarup, Ian Bang and Jean Von Baden about their best Distortion moments. For a full Distortion Festival fest-guide and tickets click here.
Bongo & Pusk
In spring 2009 we started getting noticed in Copenhagen, with regular gigs at Klub Kærlighed. So when they asked us to play Distortion at Enghave plads on top of the YourTime bus, that same year, we were super excited. It really was a big deal for us back then and we hadn't quite developed our sound at the time, so as Klub Kærlighed had a deep and warm house thing going, we felt that we needed to present the darker and more aggressive side of Bongo & Pusk. We ended doing a banging minimal techno set in the middle of the afternoon between two house sets and we really had a blast!
Bongo & Pusk are playing Distortion Camping on Friday 2nd of June (for more info click here) and afterward the Distortion Club party at Culture Box with Joel Mull, Ulf Eriksson, Ctrls and Tim Andresen (for more info click here).
Ena Cosovic
It's some years ago, maybe 4 or 5 when I played b2b with my best friend and fellow DJ Palmalova at the Fat Berri's party in the center. It was a total mayhem, but in the most loving of ways! I Will never forget the atmosphere!
Ena Cosovic is playing Culture Box's street party at Distortion Vesterbro (for more info click here) and the main stage at Distortion Ø, in Refshaleøen this Friday. 
Mai Schaarup
The best Distortion moments for must be the gigs that I've had. One of the gigs I remember very well, was a gig very early in my "career" at Sønder Boulevard. I was very new to everything, but I remember it very clearly. There were people on the field and the street as far as my eyes could see, and I was beginning to get very nervous. There was a saxophonist by my side that jammed over my dj-set. We got a really good contact throughout the set, and it was just a fantastic combination of my electronic tunes, the bass and his saxophone. It really took the energy to another special level.
The gig went beyond all expections. People were at the front of the stage with hands in the air, and the reaction from the crowd was amazing. It's just one of those moments that you'll never forget, and that made me continue djing.
I also really like the FAT BERRI'S stage, that aren't present this year, unfortunately, and the Coma Club stage – always a great vibe and fantastic music!
Mai Schaarup is playing Emotive Sounds street party at Distortion Vesterbro (for more info click here). 
Ian Bang
My favorite D moment must have been when everything went wrong, but also very right at D 2010 in front of Øksne Hallen – I had played a set earlier on in the evening, and then after the last act on the stage closed off at 22:00, the crowd was nowhere near ready to leave, and I asked the bar manager if they wanted to take the chance of illegally continue for a bit – he agreed, and I played the most intense 35 minute techno set ever. A close second is the closing set I played last year at our own CPH Deep stage, so much love from the crowd, and super response to the music I played! A moment without myself performing would have to be Josh Wink in DGI byen (i don't remember which year?), and Denis Horvat and Noir at Distortion Ø last year.
Ian Bang is playing Distortion Club party at Culture Box, warming up for Adriatique (for more info click here).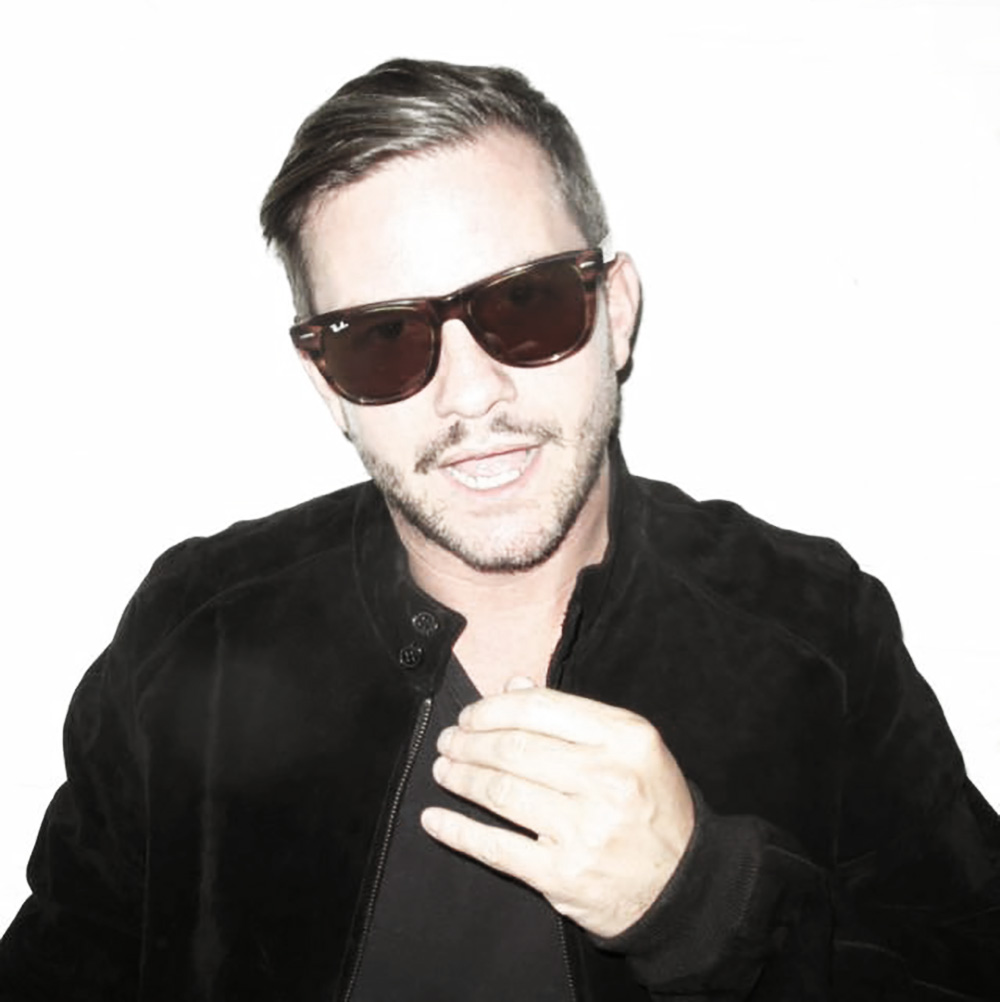 Jean Von Baden
My greatest experience was when Distortion was an underground event still and we did a spontaneous event outside a now torn down factory at the end of Islands Brygge. I was the Dj, or i took the booth , which was on a trailer behind a tall van. The police came and i was totally fucked and in a very very funny mode, so i decided, that a police chase around the booth , while still managing to put a track on, was the right solution.. Fun and excitement , ended up on the top of the Van with a Pope hat made out of a Distortion poster yelling, Rave On! Until the police got me down and released me again due to very kind compliments of the amazing police work, it usually work to talk to the policeman's ego. Playing in front of around 50.000 people last year at Sankt hans Torv is the best strictly positive memory.
---
Follow us on Facebook and Instagram for Live footage and updates from Distortion 2017.
Cover image copyrights Hjalte Winther