Bjarki New Album 'Psychotic_Window' to be released on !K7 Records
Following a string of releases via his own bbbbbb recors, along with bodies of work on трип Recordings, February 2019 saw Bjarki debut on !K7 Records with the 'Happy Earthday' album. Influenced by his home country of Iceland as well as the planet's environmental issues, the album received support across the board from the likes of The Quietus, DJ Mag, Pitchfork, XLR8R, FACT and CLASH Music, along with being crowned Mixmag's 'Album of The Month'.
Releasing this album is also a kind of farewell to music I made in a certain period in my life. It's like I'm saying farewell to a grown-up child which is now ready to leave. – Bjarki
As part of the limited edition 200 copy box set version of 'Happy Earthday', a secret album of original music was available to hear unbeknown to listeners. Now receiving a full release this December on double vinyl and digital platforms, Bjarki will release his second full album of the year via !K7 Records. 'Psychotic_Window' is a further extension of the experimental artists creative vision whilst continuing to address environmental themes and nature.
Listen to Bjarki 'Psychotic_Window'
Combining influences from techno, breakbeat, IDM, electronica and more across all of his studio output, 'Psychotic_Window' is Bjarki's final signoff for 2019. The new 14-track album follows in line with one of his most significant years to date, highlighted by performances at major events including Dekmantel and DGTL Festival, along with pioneering eclectic new sounds via his bbbbbb recors label.
After 'Happy Earthday', people have been asking me about the secret tracks and it made me feel that they deserve a proper release. Each track means a lot to me as I made them during a depressing phase in my life; I was pretty broke, working many shit jobs and also just being super lazy, uninterested in leaving my apartment. Before I started touring, I had these periods where I could write so much music without thinking, pouring my heart out to comfort my thoughts and feelings without trying. I doubt that this kind of window will come back to me anytime soon, my way of music making has changed a lot after going on tour. At that time, I was listening to a lot of Coil, Chris Carter and Cosey Fanni Tutti. I think every struggling artist goes through these phases of being sleep deprived, staying up and making music all night. This was my psychotic window. – Bjarki
Listen to Bjarki's 'Happy Earthday' album here.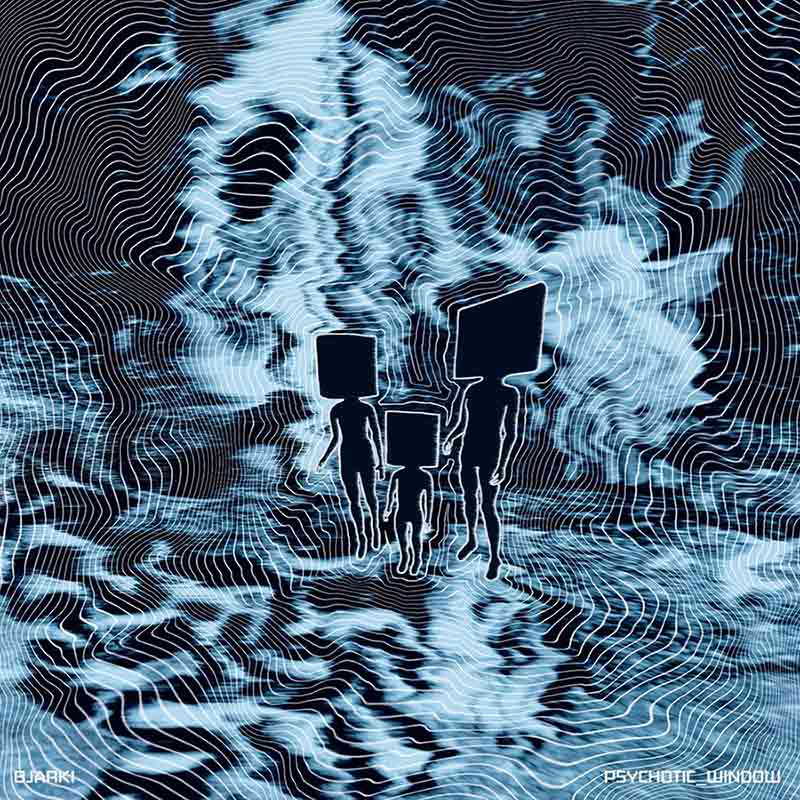 Bjarki's 'Happy Earthday' Track list:
Utvarp Saga
MIRA
Coil Opinons
<I)
Xoxomaa
Kitchen Forklore
Everyone Is Annoying
Psykixk TV
Crybaby
Track 19
Other Stanky Skyline
Dark Ride
Better Plac4
Cool You Peel2
Bjarki 'Psychotic_Window' will be released 6th December via !K7 Records.
---
Connect with Bjarki on Facebook and SoundCloud.