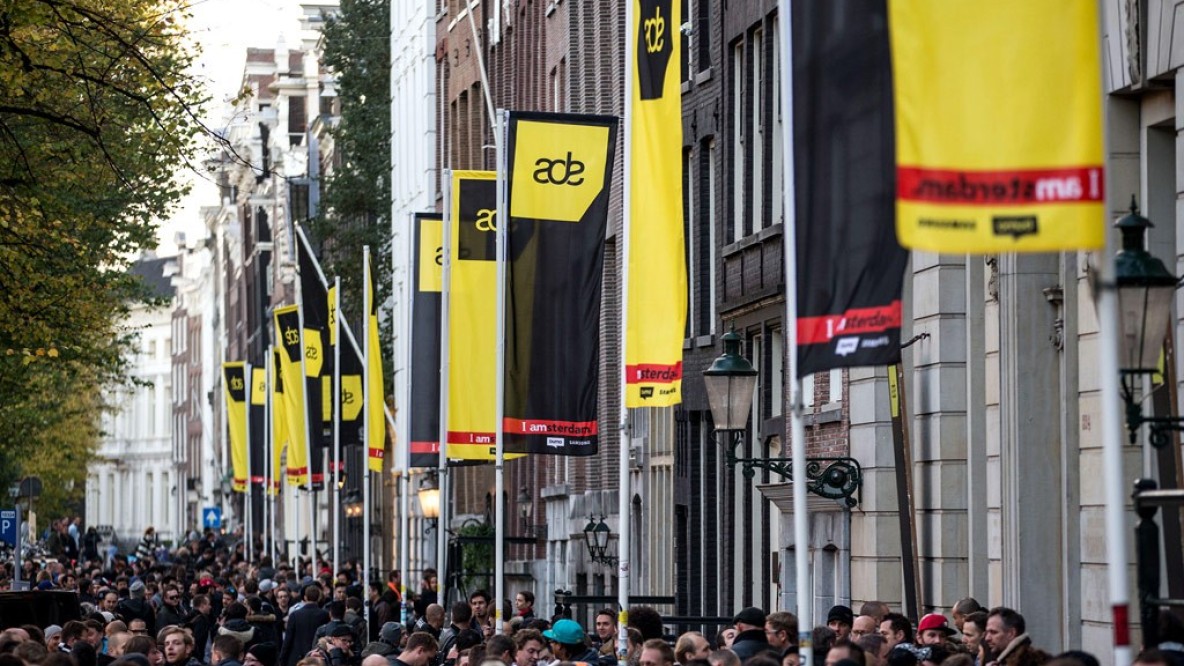 ADE 2018 highlights – our top 3 Amsterdam Dance Event performances
Floating Points – Awakenings x Mosaic By Maceo, ADE 2018 
One of Friday's highlights during ADE 2018 was Awakenings x Mosaic by Maceo, curated and orchestrated by Maceo Plex. This not so typical techno lineup for an Awakenings techno night at Gashouder included the likes of Architectural, Young Marco, Floating Points, Ben UFO, Maceo Plex and the event's closing by Helena Hauff. Sam Shepherd a.k.a. Floating Points is nothing like most typical electronic music DJs and producers. He is a qualified neuroscientist, holding a PhD in this field. He has more of a gentle behaviour behind the decks, and his space and sound approach to music has elevated him to a higher level, earning him critical acclaim for both his music productions, as well as live and dj sets.
Floating Points x Awakenings x Mosaic by Maceo ADE 2018 
At 1:30 AM just after Young Marco, Floating Points stepped up to the dj booth and took complete charge of Gashouder, by bringing highly electrifying and intense two-hour dj set. A dj set infused with a high-tempo throbbing techno, mixed so naturally from start-to-finish, and served with scent some of Floating Points key ingredients – melody and soul. As the evening continued we were led across a range of electronic spheres and the sounds kept coming. We had a ride through multiple musical destinations with the deft touch of the passionate dj Floating Points.
A not so typical lineup, with a not so typical dj…
A not so typical lineup for a techno event like Awakenings, with a not so typical dj, is why we need more lineups like this. To break free of cliches and not link names with certain expectations, but go only for the music and vibes.
Free Your Mind Festival: The Soundgarden x Sudbeat x Flying Circus
It is very rare nowadays to go to a festival where all the people know what they are there for. On the 18th of October we went to one of the coolest festivals happening during Amsterdam Dance Event – Free Your Mind. The whole organisation was almost perfect – lockers, toilets, bar, food court and most importantly, the sound system and music. We went to The Soundgarden x Sudbeat stage at 16:00 to check out Nicolas Rada's set and we have to admit this was one of the best warm up sets we've ever heard at a festival. The next artist on that stage was Interaxxis, who also played great music. We couldn't stay for the whole set as we had to move to the main stage where Hernan Cattaneo and Nick Warren were about to start their b2b set. The tent was almost full capacity already at 17:30 when they started and it was clear that the crowd was ready for a proper journey by these two heavyweights of the progressive house scene. It would be impossible to describe all the emotions from that set with words, but this almost 6 hour journey was full of amazing music, good vibes, smiling and dancing people all around.
Free Your Mind Festival ADE 2018
Guy J presents Lost & Found Boat Party
This is our choice for the best boat party at Amsterdam Dance Event. You don't get to see a big part of the Lost & Found family in the face of Khen, Guy Mantzur and label boss Guy J very often, but what made it even more special was the fact that these three magicians played on a beautiful boat which sailed around Amsterdam during the night. Khen played a very energetic warm up set which perfectly set the mood for the best boat party we have ever been to. At 1 it was time for Guy J and Guy Mantzur to start their b2b set. We have to admit it was our third time seeing these two go b2b, but this was their best so far in our opinion. For the next 4 hours the whole boat was dancing together with all the staff behind the bars and even the captain of the boat. We have never seen and experienced anything like this before. It was one of those rare nights where everything felt perfect. Those 6 hours on the boat went so fast it really felt like a moment, but what a magical moment it was.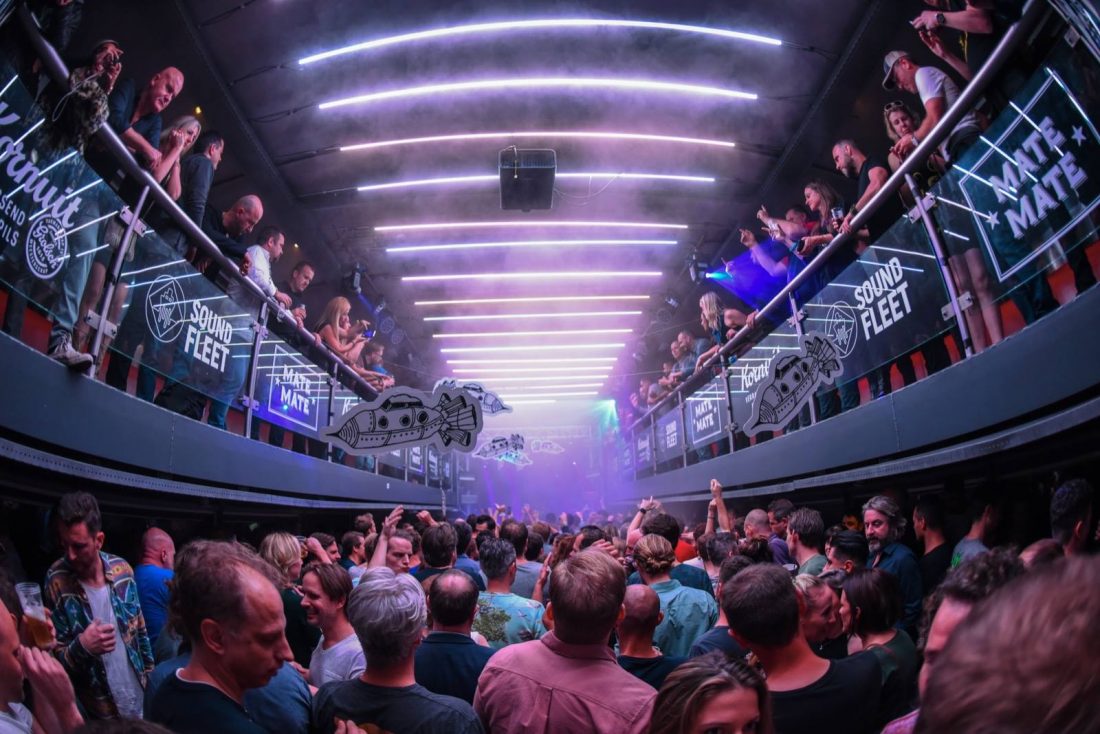 Guy J Lost & Found Boat Party ADE 2018
---
Check out our images and videos from Amsterdam Dance Event 2018 on our Instagram and Facebook.
Images copyrights Amsterdam Dance Event.