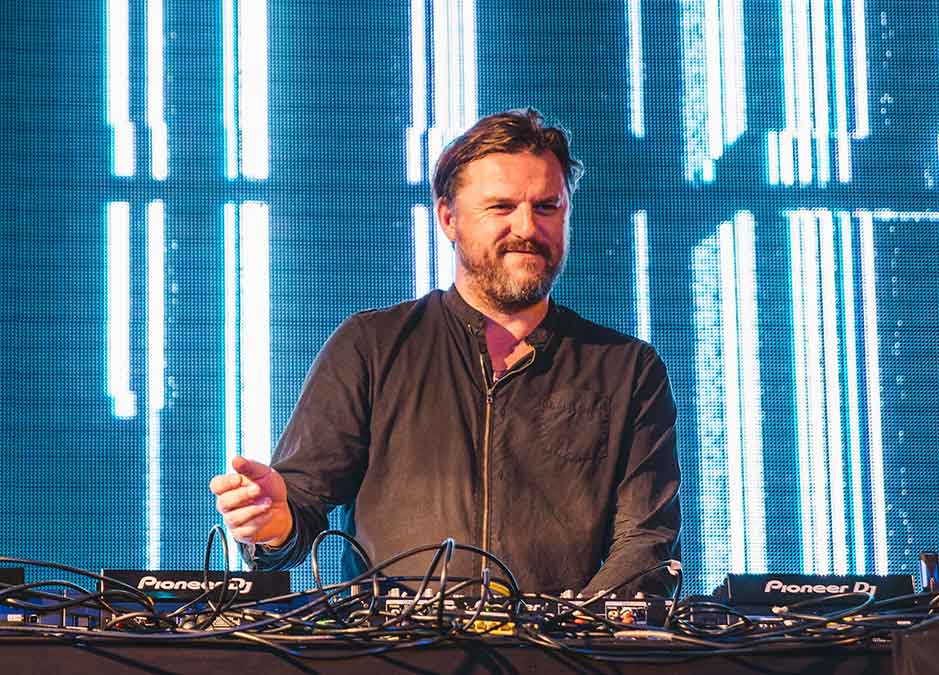 Solomun & ÄTNA link up on new single 'Tuk Tuk'
Solomun has linked up with exciting young duo ÄTNA on new single 'Tuk Tuk', out 5th February.
An energetic vocal club track pairing vibrant percussion with the commanding vocals of ÄTNA's Inéz, 'Tuk Tuk' transcends genre boundaries and takes in an array of tempos. The track is accompanied by an exhilarating official video that sees Inéz assume the role of an assassin, a homage to Japanese sukeban films.
"Nobody Is Not Loved" – who could even dare to make such a statement? Only music itself. Because music loves everyone, regardless of whether they are good or bad. It holds this very special, divine power. A metaphysical force that can unite all people, and has done so since the dawn of mankind.
The 'Tuk Tuk' music video is a parable for the main idea behind the title of Solomun's upcoming album. The invisible protagonist of the video is the music, embodied by Inez, who really has to fight. Throughout history, music has been misused, attacked or entirely forbidden – but until now has always prevailed. Once again in this case!
The single follows a 2020 that saw Solomun counteract the Covid-induced clubbing blackout with the launch of his new record label NINL. His new imprint has naturally become the platform to house his sophomore album Nobody Is Not Loved, which is out on 14th May 2021. It features previously released singles 'Home' and 'Kreatur der Nacht' as well as 'Tuk Tuk' and collaborations with Jamie Foxx, Planningtorock, Zoot Woman, Anne Clark, Isolation Berlin and Tom Smith.
Releasing debut album Dance, Baby back in 2009, he has since produced 24 of his own records and over 50 remixes (Depeche Mode, Leonard Cohen, Jon Hopkins, Jamiroquai, Moderat, Interpol, Editors, Foals and Lana Del Rey) and performed at a swathe of globally-renowned festivals, including Coachella, Tomorrowland and Time Warp.
Among Germany's most exciting newcomers, ÄTNA's sound has been likened to Fever Ray meeting Grimes in London's Royal Opera House. ÄTNA are Inéz and Demian Kappenstein and together they produce music that seamlessly blend art-pop, futuristic indietronica, lush rhythms, and glorious vocals, that evoke a longing for wanderlust – and cause goosebumps. Their debut 'Made By Desire' (2020) / Humming Records) marks a new chapter in German pop. In September 2020 they rightly won the German music award ANCHOR.
Another collaborative single, 'Tuk Tuk' only heightens the anticipation around Solomun's long-awaited second album.
Solomun – Nobody is Not Loved – Tracklist
1. Ocean feat. Jamie Foxx
2. Home
3. Your Love Gives Me Gravity feat. Planningtorock
4. The Center Will Not Hold
5. Out Of Focus feat. Zoot Woman
6. Tuk Tuk feat. ÄTNA
7. Never Sleep Again
8. Take Control feat. Anne Clark
9. Kreatur der Nacht feat. Isolation Berlin
10. Wadim
11. Prospect feat. ÄTNA
12. Night Travel feat. Tom Smith
Pre-order the album here.