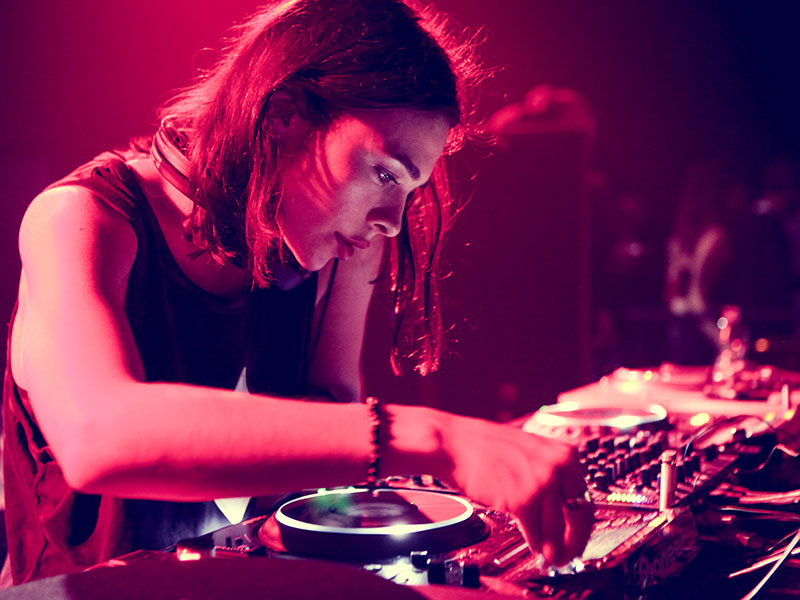 Nina Kraviz is launching a трип sub-label – GALAXIID
Nina Kraviz is launching a трип sub-label named GALAXIID. She has announced that on her Facebook page. The statement on reads:
"трип has a sub-label now. The release schedule for this year's trip is very intense.. I thought I need to open another label to give the "other" stuff the focus it deserves. So let it be named GALAXIID( ГАЛÁКСИД) and to be all around some crazy (good) stuff".
Ambient, experimental, psychedelica and other cerebral type of electronica will be released on the new label.
The statement continues, "first few releases will be from Russian electronic pioneers Species of Fishes, Icelandic genius – Biogen (there will be -2 albums:1. on трип and another one on GALAXIID) and some really special rare electronic music from Russia and Japan just to begin with. The first couple of releases come from Russian act Species Of Fishes and Biogen, with some of the Icelandic producer's lesser-known works collected on a compilation. (There's also a Biogen album coming on трип.) There are also plans to release compilations of psychedelic music from Japan and 1970s Russia".
So far official release dates have not been confirmed. Nonetheless there is a GALAXIID gig already scheduled for March 25th at London's newest clubbing venue Printworks. The lineup includes, Nina Kraviz, Bjarki, Luke Vibert, 808 State,  Aleksi Perälä and Dopplereffek.