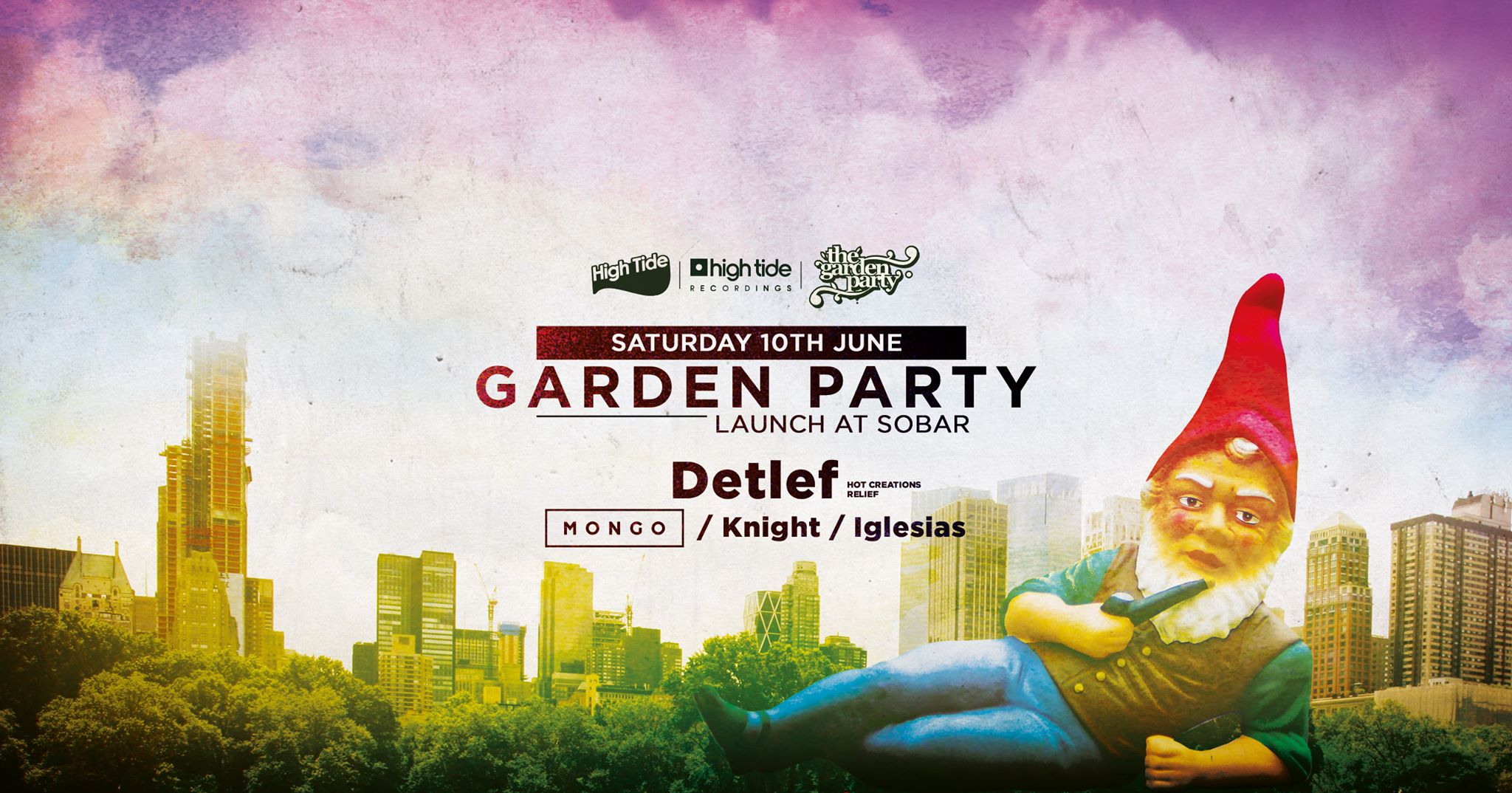 High Tide Garden Party – Detlef, Mongo, Iglesias & Goat Shed Live
It's that time of the year again when the Sun is out, it's warm outside and the only thing we need is to put on the sunglasses and head to Sobar this Saturday for the best garden party in Southampton ran by the High Tide guys.
The first garden party for the season presents Detlef, who in a very short time has done releases for labels such as Knee Deep In Sound, Moon Harbour, Defected and Hot Creations just to name a few. He has also earned support from the likes of Marco Carola, Jamie Jones, Hot Since 82, Yousef and Matthias Tanzmann.
The rest of the lineup features High Tide's very own Mongo duo, Stephen Knight, Iglesias and the Goat Shed crew represented by Adam Slevin, Billy Allen and Astrofunk DJs. There will be also a live broadcast by Goat Shed for those who can't be there.
Saturday 10th of June 2017, 2pm-10:30pm
You can find out more about the event and buy your tickets here.