Dimensions Festival
If you are serious about your electronic music and seek quality over quantity – Dimensions festival is what you are looking for. Dimensions is a true underground electronic music festival, where the focus is the music, with top notch and diverse line up, the sound quality (something rarely a good experience in an outdoor festival) and the atmosphere. The festival is offers an enchanting mix, which sets it apart from any other festivals.
The festival is held at the remarkable Fort Punta Christo in Pula, Croatia. Surrounded by the fort walls, forests and the Adriatic sea, Dimensions festival is easily one of the most breathtaking and beautiful festival locations one can think of. To add to that the festival's program ranges from the finest electronica in house, techno, dubstep and drum n bass coming through one of the best sound systems you could experience at a festival (take Resident Advisor's word for it). Dimensions festival brings together some of the finest international electronic music artists, as well as supporting and giving stage to the local acts. Amongst the acts performing at this year's festival are Moderat, Nina Kravitz, Grace Jones, Jeff Mills, Theo Parrish, Floating Points and many other (continue below for full line up).
The Location
Roman amphitheatre, an abandoned fort surrounded by forests and a secluded beach – Dimensions festival has a bit of everything. The Opening concert is being held at the over 2000 years old and one of the largest Roman amphitheatres, Pula arena, where the festival attendees can enjoy world class acts in  a stunning historic location. This can be described as truly an experience of a lifetime.
In 2017 Dimensions Festival welcomes another staggering line up including Berlin super Techno group Moderat, who will give start to the festival at the Opening Concert in Pula's Roman Amphitheatre together with Grace Jones, Yussef Kamaal and Moses Boyd: Solo X.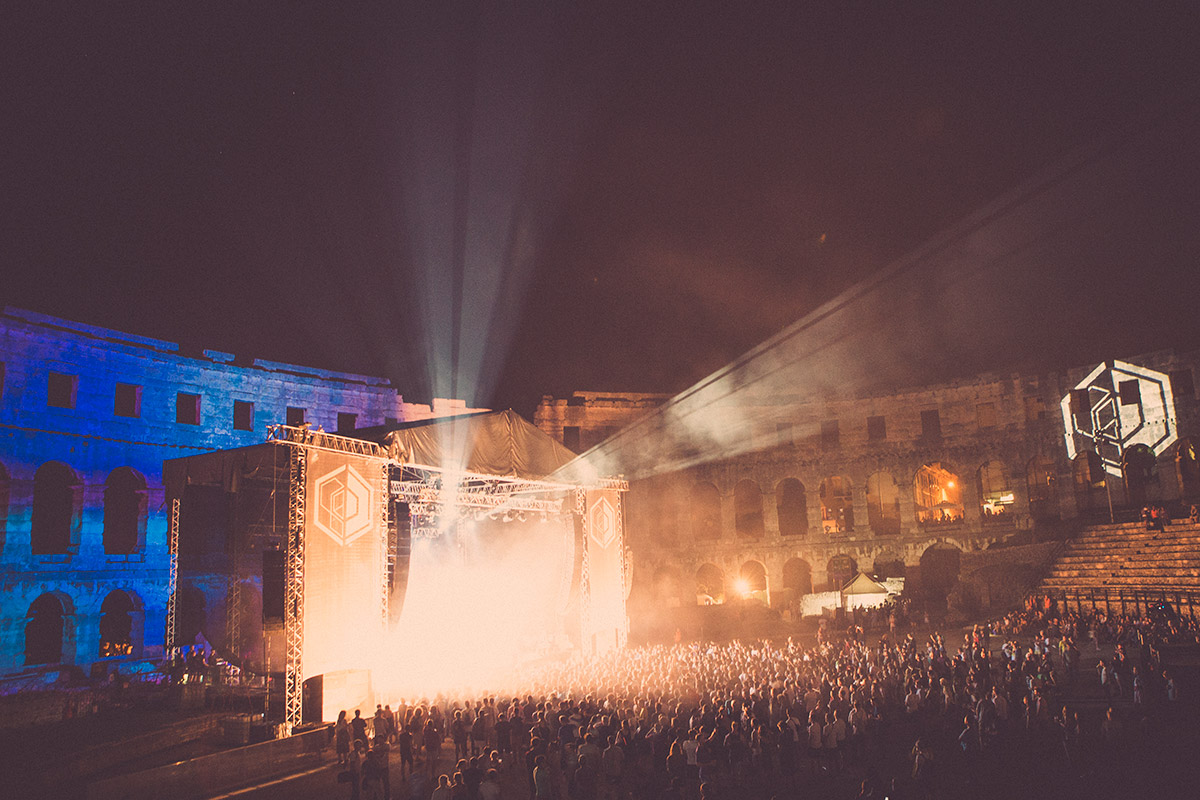 The Dimensions festival combines both partying +  a Mediterranean holiday retreat all in one. During the daytime you can sit back, relax and enjoy a rather chill lineup on the beach. Or if you are up for some sailing you can hop on a boat and enjoy the Adriatic sea whilst listening to DJs like Ben Ufo, Joy Orbison, Marcel Dettmann, Helena Hauff and many others. See all available boat parties here.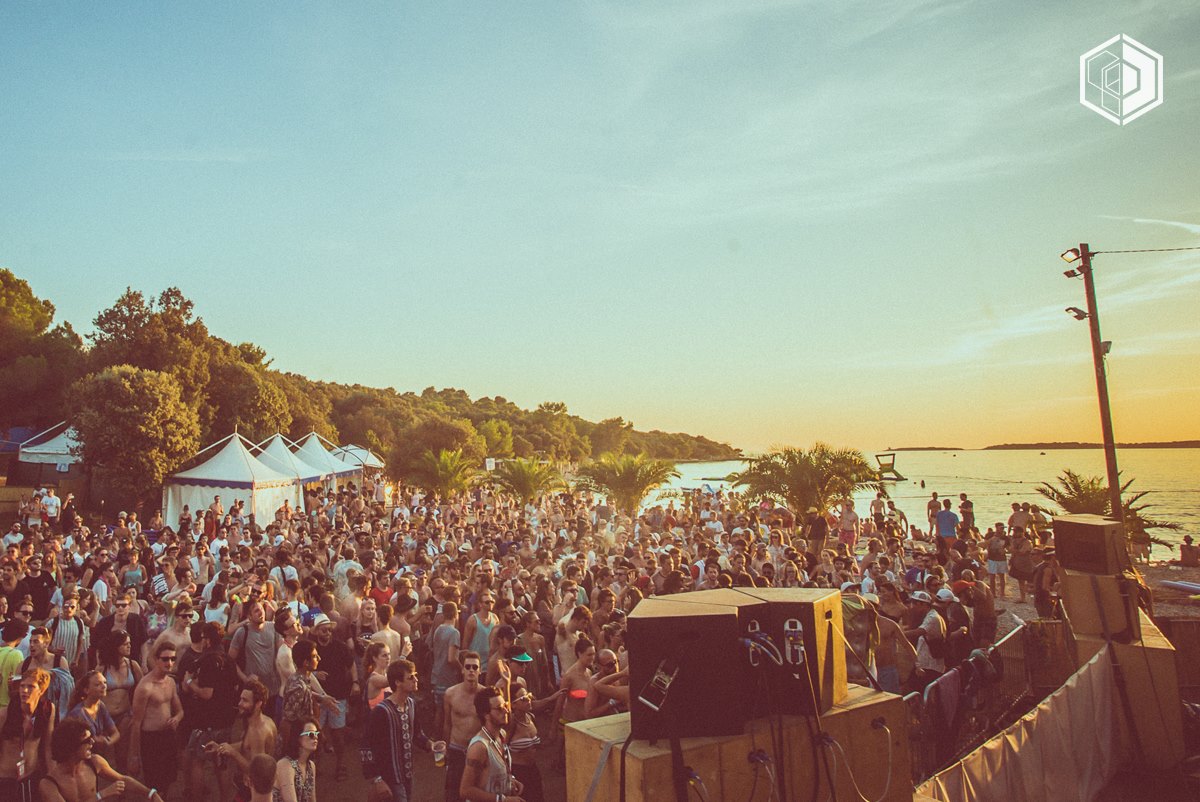 The Stages
The stages at Dimensions all come with their own history and characteristics. The Moat stage is described by Dimensions as "Once you plunge into this 100m long strip you'll feel the sounds of the bass reverberate off the 7m high walls that tower over the DJ and crowd alike", whilst another one of biggest stages, The Clearing "sits a glade in the forest with an immense sound system and enough room for 3000 dancing bodies".
Other stages at Dimensions include the bass music favorite The Void stage, the vivid light show and heavy soundsystem The Stables stage, Mungo's Arena, Noah's Ballroom and the hidden in between trees, The Garden stage.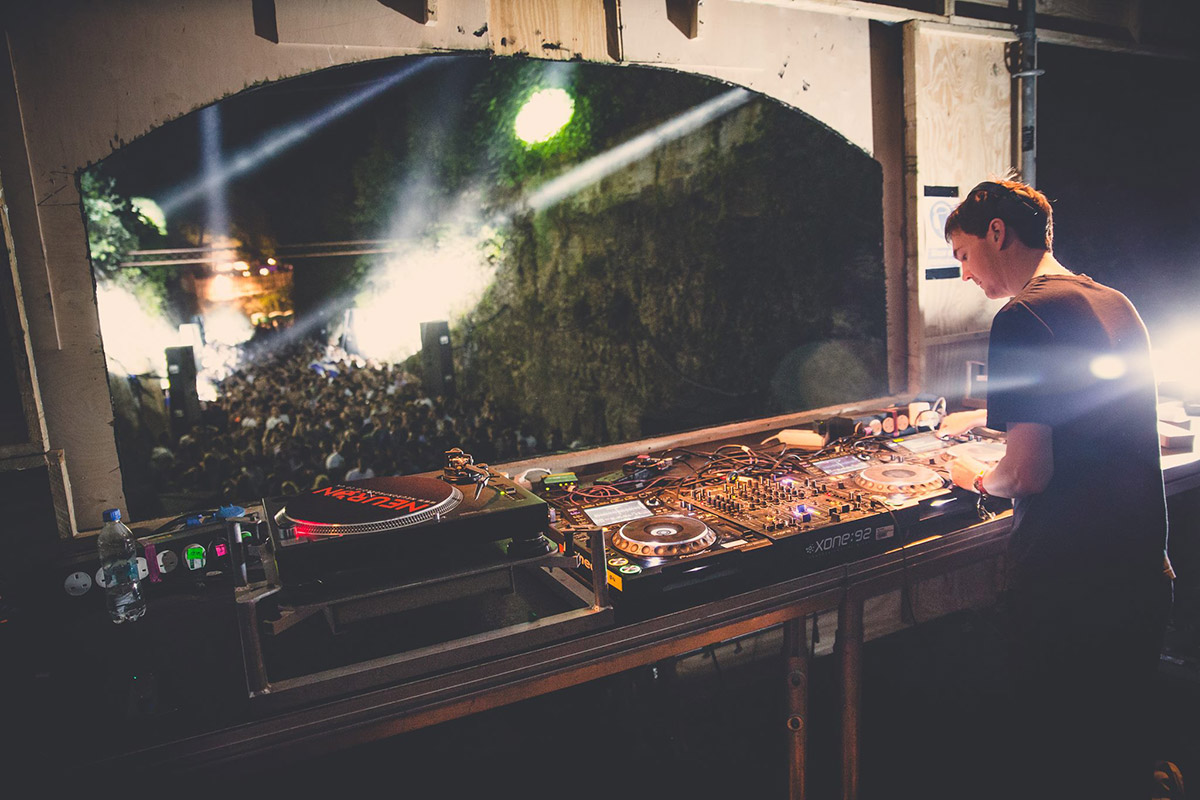 DIMENSIONS FESTIVAL 2017 Line-up
VISIT DIMENSIONS FESTIVAL
Tickets
Dimensions Festival offers two ticketing options –  full festival ticket + camping or ticket only for the festival. Keep in mind that the Opening Concert is not included in the festival ticket price, hence if you wish to attend you need to buy it separately.
Accommodation
Whether you are looking for an apartment, hostel rooms or camping site, Dimensions Festival has got you covered. Click below to book your accommodation and have the most unforgettable summer experience.
How to get to Dimensions Festival
Flying to Croatia is not gonna cost you much especially if you are traveling from Europe. You can fly directly to Pula, where the festival takes place. From there you can take a bus shuttle going directly to the festival. You can also fly to other Croatian cities Dubrovnik, Split and Zagreb. Search and book your flight to Dimensions festival below.
Images Copyrights Dimensions Festival 
---
Connect with Dimensions Festival on Facebook and MixCloud.