BROR Records takeover Culture Box Copenhagen
BROR Records will takeover Culture Box this Saturday, February 2nd. The label is founded by Martin a.k.a. DJ Lily, who is a Swedish producer and DJ in the Techno world, and has been picking up a lot of traction lately and has just been nominated for a Swedish Independent Musicians Award by SOM.
Playing on the night alongside DJ Lily will be also fellow Swedish artists Joel Alter aka Jor-El and Arkajo (one half of the Genius Of Time duo with Dorisburg).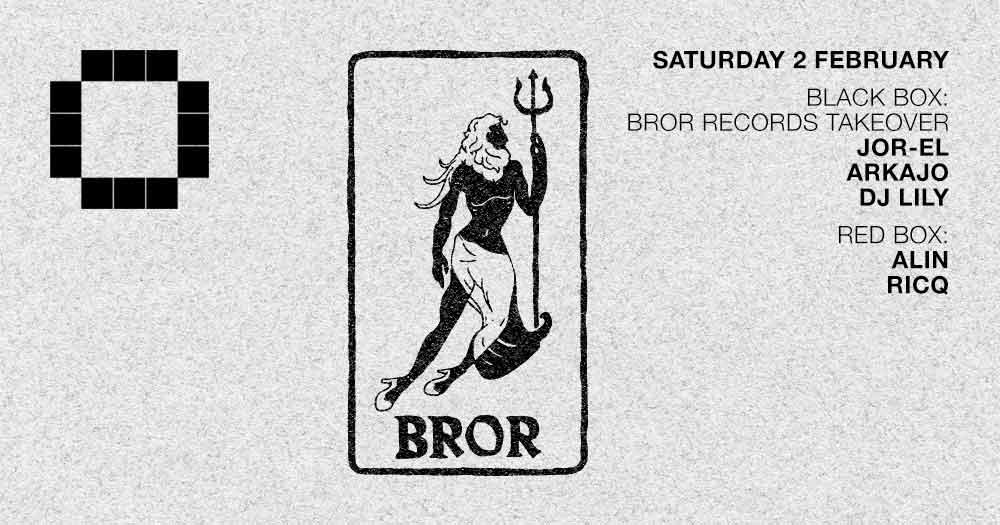 BROR Records is a record label from Gothenburg, Sweden pushing electronic music on vinyl. The label was founded in 2015 and is curated by DJ Lily. He brings Arkajo, one half of Genius Of Time, to play a special hybrid set. They team up with the third Swede on the lineup, Jor-El who is based in Copenhagen and currently firing on all cylinders. Alin and Ricq from the infamous party collective KUNE take good care of Red Box with one of their legendary open to close vinyl sets. We serve unlimited free Tuborg Gold from all the bars between 11pm and midnight so please come early.
For more information about the party and RSVP click here. 
---
Connect with Dj Lily on SoundCloud and Facebook.
Connect with BROR Records on SoundCloud and Facebook.